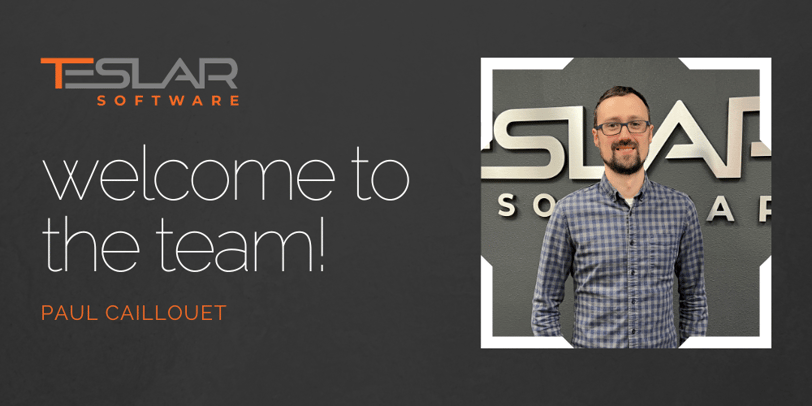 Please join us in welcoming Paul Caillouet to our Infrastructure team as the newest Sr. Network Engineer!
Paul joins us with a background in IT, including time as a sysadmin. In his role here at Teslar Software, Paul will work alongside our Infrastructure team to help develop and maintain functional and secure networks. We chatted with Paul and asked him a few "getting to know you" questions to help us get better acquainted:
What's the top destination on your must-visit list?
My girlfriend and I really want to visit Iceland at some point. The view of the Northern Lights is supposed to be incredible there.
What trend do you hope makes a comeback?
Pokemon GO. Never have I seen so many of my tech friends come out of their caves.
What's your favorite place to eat around here?
The Banh Mi at Saiwok in Rogers is *chefs kiss*
What's the worst job you've ever had, and what did you learn from it?
When I first started in IT, I had a job for a mom and pop MSP in Bentonville, the operation was just a coworker and myself and we worked out of a literal closet that we leased from one of their partners in the area. That job taught me how to deal with difficult situations and demanding people as we had a lot of doctors and lawyers as clients.
We are excited to have Paul on the Teslar team!