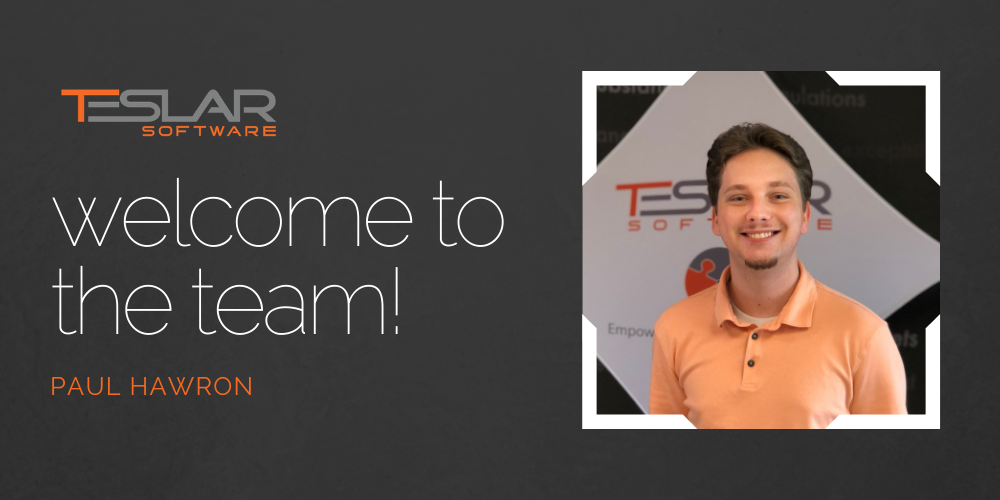 Please join us in welcoming Paul Hawron to our Engineering team as the newest Reporting and Data Specialist!
Paul joins us having just completed his Master of Applied Business Analytics from the University of Arkansas. Reporting and Data Specialists work to automate the manual process of combining, calculating, and presenting data through customized reports. We chatted with Paul and asked him a few "getting to know you" questions to help us get better acquainted:
What's your favorite place to eat around here?
I'm from Texas, so Whataburger always makes me feel at home, haha. I am new to the area so I need to find more places – but I have visited La Huerta many times.
What's your favorite movie or book?
I don't like picking favorites but… there are a lot of movie/book series that I have really enjoyed. Lord of the Rings, Star Wars, Harry Potter, etc. If I have to pick a standalone film, I am going with Scott Pilgrim vs. the World.
What's the top destination on your must-visit list?
Denmark is probably one of the top places on my must-visit list. My mother is Danish and I have never met any of her side of the family – which traces its roots to the Danish royal family. I need to confirm my Royal Viking status.
If you could only have three apps on your smartphone, which would you pick?
Oh jeez… Probably Instagram, Snapchat, and my texting app. I could probably get by just using a computer for everything else I have on my phone.
We are excited to have Paul be a part of the Teslar team!