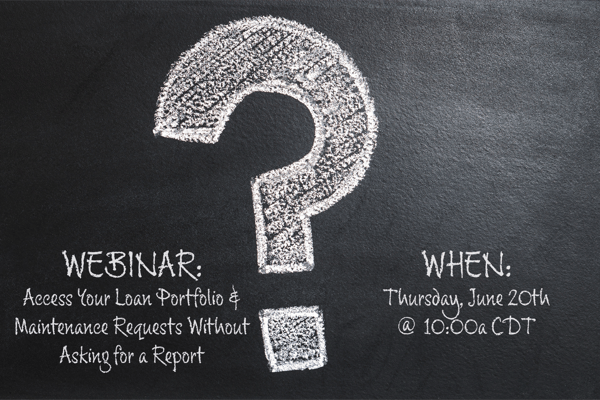 Sign up for a quick 30 minute webinar to learn how your loan portfolio management and maintenance request processes can be streamlined to allow you to focus more on your customers, not paperwork.

WEBINAR: Do You Have Access to Your Loan Portfolio and Maintenance Requests Without Asking for a Report?
WHEN: Thursday, June 20th, 2019 @ 10:00a CDT



In their webinar, we'll cover how to streamline the management of your portfolio, with quick and easy access to the information you need, when and where you need it. We'll also cover how to significantly reduce the risk of maintenance requests falling through the cracks and having the visibility needed to ensure that everything is on track.

We look forward to seeing you on the call!