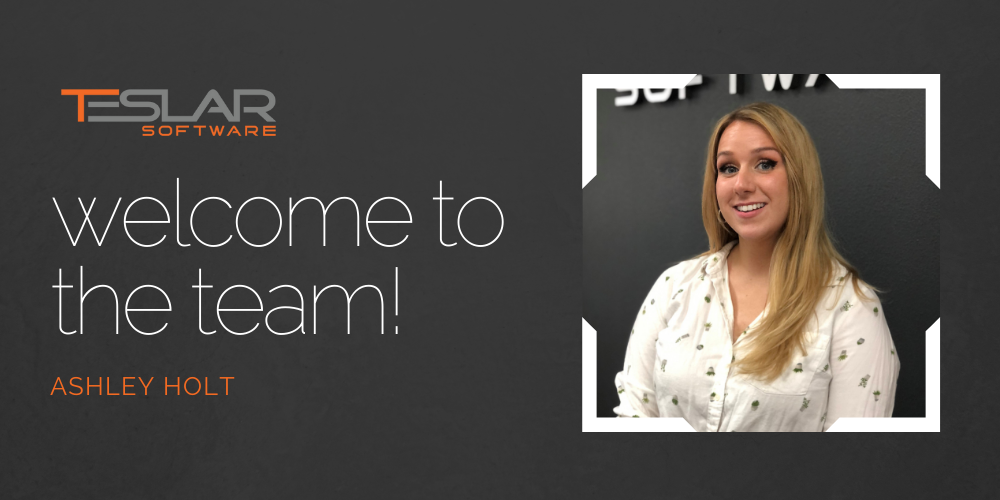 Please join us in welcoming Ashley Holt to our Engineering team as the newest Software Engineer!
Ashley is a recent graduate of the University of Arkansas and was introduced to development by building hospital applications. In her role here at Teslar Software, Ashley will be working on the development of new software as well as improving and correcting user experience with our current offerings. We chatted with Ashley and asked her a few "getting to know you" questions to help us get better acquainted:
What's one thing most people don't know about you?
I'm able to twirl fire batons and machetes. I was my high school's feature twirler/majorette captain. My coach was a world championship twirler, so I had the opportunity to learn many fun styles of twirling baton.
What's the top destination on your must-visit list?
My top destination right now would have to be Thailand! I have family in Thailand (north and south) that I would very much love to see.
Are you a morning person or a night owl?
I'm a night owl for sure. I'm most creative at night, plus I love gaming with friends when the day winds down.
What's your favorite holiday?
Halloween is always fun! I think Halloween is a fun way to kick off the holiday season. Who doesn't love apple cider and a campfire?
We are excited to have Ashley on the Teslar team!