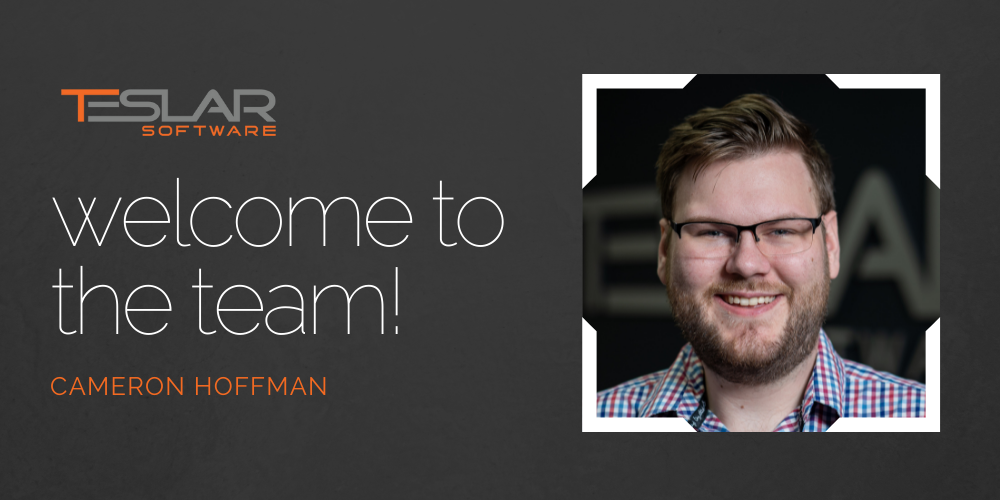 Please join us in welcoming Cameron Hoffman to our Engineering team as the newest Software Engineer!
Cameron is a recent graduate with a degree in Computer Science and Mathematics. He joins us with experience in freelance development projects as well as developing modules for internal applications of retail stores. His role here at Teslar Software will be working on the development of new software as well as improving and correcting user experience with our current offerings. We chatted with Cameron and asked him a few "getting to know you" questions to help us get better acquainted:
What's the top destination on your must-visit list?
New Zealand – It is beautiful and I'm a big fan of Lord of the Rings.
How do you prefer to start your day?
A cool shower & Post Malone
How do you prefer to end your day?
With a clean house, and Netflix with a big fuzzy blanket
If you could play an instrument, what would it be?
I played the drums in high school and college for church, and I have dabbled with piano. I really want to learn how to play the bass guitar one day.
We are excited to have Cameron on the Teslar team!