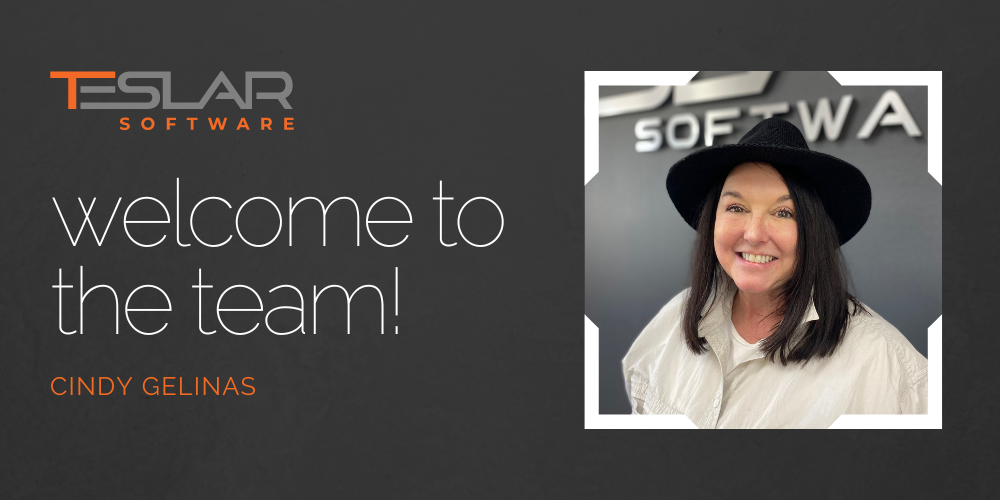 Welcome Cindy Gelinas to the Client Implementation team as the newest Implementation Engineer!
Cindy joins us with 20 years of experience implementing software systems. In her role here at Teslar Software, Cindy will gather business requirements from clients and implement our software and any tools necessary to accomplish the client's goal. We chatted with Cindy and asked her a few "getting to know you" questions to help us get better acquainted:
Are you a morning person or a night owl?
Currently I am a night owl – but working on converting to morning person.
How do you prefer to end your day?
If I haven't done so already, I like to go through my nightly face regime and watch some TV.
What's something you're proud of?
I have 2 sons that have turned into great young men. Friendly, polite, smart and fun to be around.
What's your favorite holiday?
Christmas – Love a fresh tree, good food and company.
We are excited to have Cindy on the Teslar team!