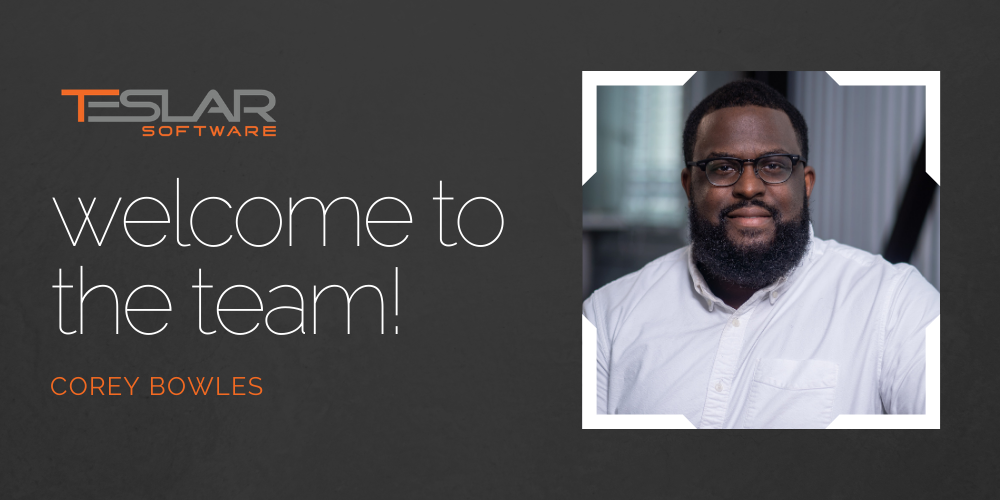 Please join us in welcoming Corey Bowles to our Client Advocacy team as the newest Client Advocate!
Corey joins us with several years of retail banking and management experience. His role as a Client Advocate here at Teslar will be to work closely with our clients to offer support, ensure their needs are being met, and that they are getting the most out of our software. We chatted with Corey and asked him a few "getting to know you" questions to help us all get better acquainted:
How do you prefer to start your day?




I prefer to start my day

with an early morning workout (both lifting and cardio) followed by a relaxing shower.
When you were a kid, what did you want to be when you grew up?




A football coach. Hence, my management background.
What's your favorite holiday?




Thanksgiving-- because of the food, family, and amazing naps throughout.
Have you ever met anyone famous?




I once met comedian Sinbad at a show in Anchorage, Alaska. Yes, that is where I was born!
We are excited to have Corey be a part of the Teslar team!