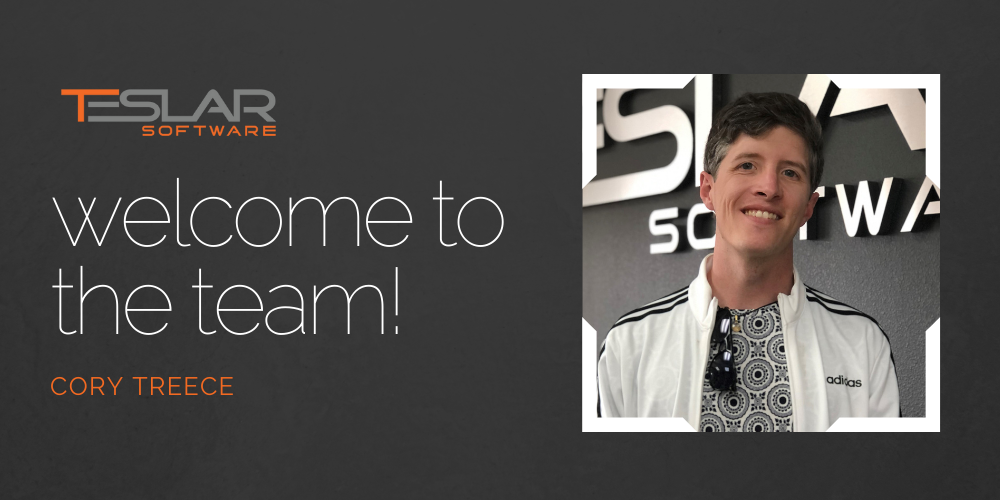 Please join us in welcoming Cory Treece to our Support team as the newest Support Specialist!
Cory joins us with several years of experience in web design and creating 3D models of store walkthroughs for some of the largest retail companies in the world. In his role here at Teslar Software, Cory will support our clients by diagnosing and resolving software-related issues and errors. We chatted with Cory and asked him a few "getting to know you" questions to help us get better acquainted:
What's one of your favorite memories from the past year?
One of my favorite memories from last year was starting my own garden complete with chicken coup to become more sustainable and have fresher ingredients for cooking. The experience was so positive that I am now setting it back up every year and the chickens provide me with four large brown eggs every day for breakfast.
If you could only eat one item for every meal for the rest of your life, what would it be?
One meal I would happily eat every meal for rest of my life is Chicken Pad Thai, level three spicy, extra chicken. With an order of crab rangoon from a food truck near my house. A traditional Hmong family runs it and four generations cook every plate inside.
What's your favorite season?
My favorite season is obviously spring. It's when all the wildlife come out after their winter slumber, it's when all the baby animals are born and when all the flowers and trees are in full bloom. Spring also marks the beginning of prime camping weather where I can take full advantage of the Ozark landscape.
We are excited to have Cory on the Teslar team!