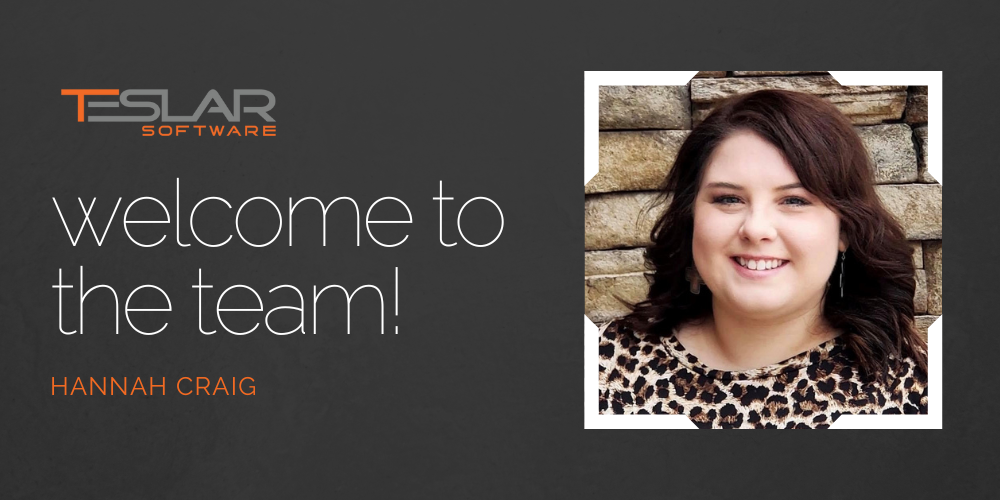 Please join us in welcoming Hannah Craig to our Sales & Marketing team as the newest Business Development Representative!
Hannah joins us with several years of business development and sales experience. In her role here at Teslar Software, Hannah will work closely with our outbound sales group to help support and drive our growth.  We chatted with Hannah and asked her a few "getting to know you" questions to help us get better acquainted:
What trend do you hope makes a comeback?
Maximalist decorating! I can't seem to let any decorations go around my house, so the 'minimalistic' trend happening now doesn't work for me at all!
What's your favorite food?
Nothing hits better than a big juicy cheeseburger and some cheese fries!
What three items would you take with you to a deserted island?
Water filter, HydroJug, and a knife!
What would we most likely find you doing on the weekend?
I'm a huge concert junkie! I try to leave town and go to music festivals any chance I get. My husband and I have a goal of 100 concerts attended this year, so we stay busy! I also have 2 kiddos, so we're always camping or at the lake as well.
We are excited to have Hannah on the Teslar team!