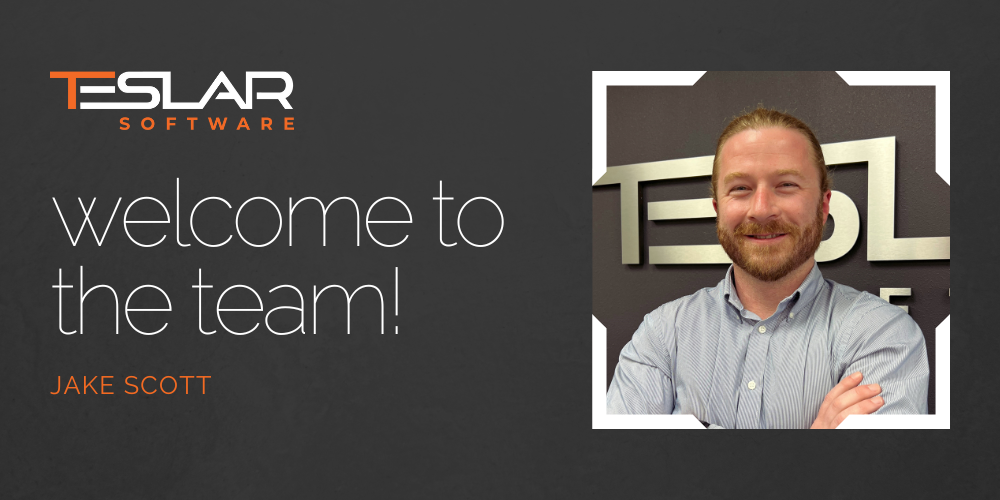 Please join us in welcoming Jake Scott to our Sales & Marketing team as the newest Business Development Representative!
Jake joins us with experience in finance, banking, and customer service/support. In his role here at Teslar Software, Jake will work closely with our outbound sales group to help support and drive our growth. We chatted with Jake and asked him a few "getting to know you" questions to help us get better acquainted:
What's one of your favorite memories from the past year?
One of my favorite memories from this past year would include getting to see my family for a full month last Summer. My parents live on the East coast and my brothers live on the West coast, so I don't see them as much these days.

What trend do you hope makes a comeback?
Rollerblading

What's your favorite TV show—the one you're always watching on repeat?
Diners, Drive-ins, and Dives

How do you prefer to end your day?
I prefer to end my day with some sort of activity outside (golf, running, cycling, sitting on my porch)
We are excited to have Jake on the Teslar team!