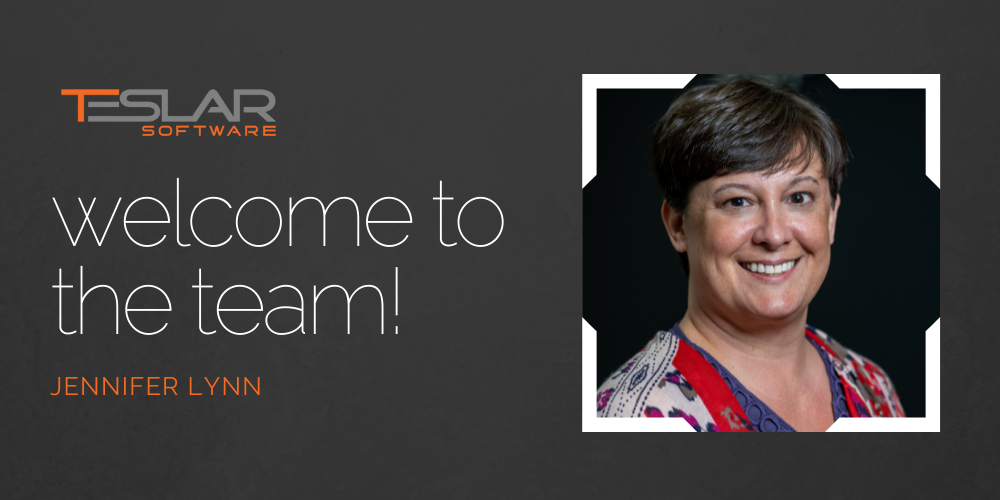 Please join us in welcoming Jennifer Lynn to our Client Success team as the newest Implementation Engineer!
Jennifer joins us with many years experience in IT and MIS, with experience coding SQL in banking operations. In her role here at Teslar Software, Jennifer will work on data analysis, system configuration, and implementation of software applications for new and existing customers. We chatted with Jennifer and asked her a few "getting to know you" questions to help us get better acquainted:
What's one of your favorite memories from the past year?
Getting this job 😊

If you could only eat one item for every meal for the rest of your life, what would it be?
Street tacos

What trend do you hope makes a comeback?
Bedazzled hair clips

Do you like traveling? What's the best place you've traveled to?
Yes; Utila, Honduras


We are excited to have Jennifer on the Teslar team!