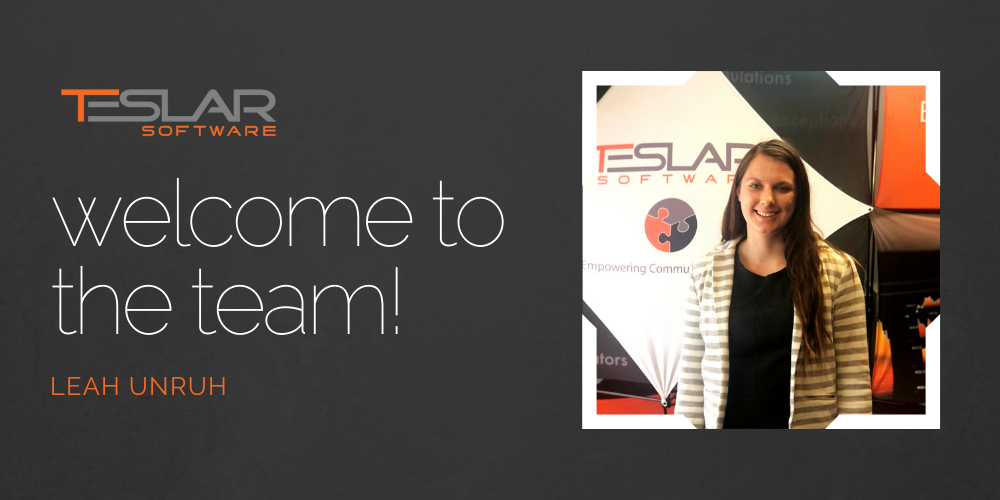 Please join us in welcoming Leah Unruh to our Sales and Marketing team as the newest Business Development Representative!
Leah joins us with experience in business development and strategic outreach in the technology and marketing industries. Her role here at Teslar Software will be to work closely with our outbound sales group to help support and drive company growth. We chatted with Leah and asked her a few "getting to know you" questions to help us get better acquainted:
What's your favorite season?
My favorite season is usually summer.
Do you like traveling?
I love to travel to new places. I'm excited to go on a Caribbean cruise with my husband for a delayed honeymoon (yay Covid) in the next year.
What's the best book you've read recently (or what are you currently reading)?
I'm an avid reader and can hardly pick my favorite book, but one of my top picks would be And Then There Were None by Agatha Christie. I'm currently reading Change by Design by Tim Brown, which discusses the topic of Design Thinking popularized by the company IDEO.
If you could only eat one item for every meal for the rest of your life, what would it be?
If I could only eat one food for the rest of my life, it would probably have to be Tyson gluten free chicken nuggets.
We are excited to have Leah be a part of the Teslar team!