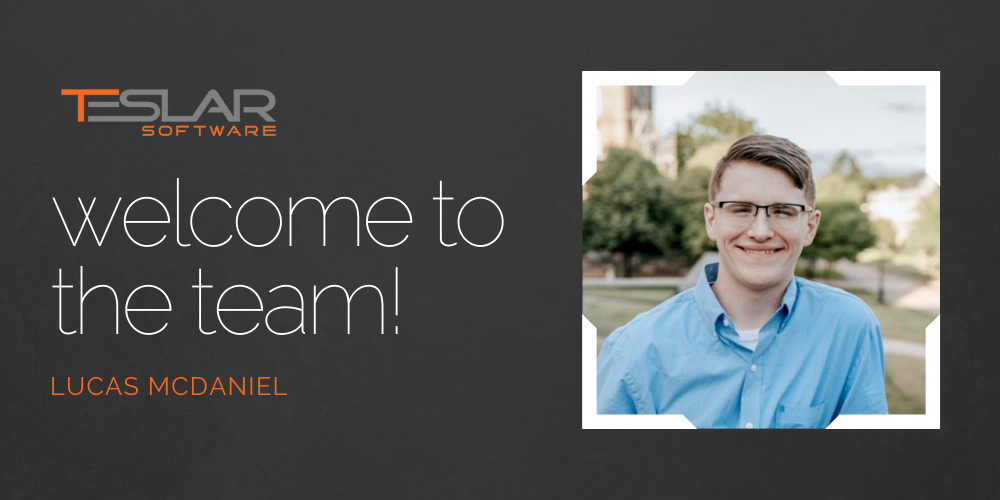 Please join us in welcoming Lucas McDaniel to our Sales & Marketing team as the newest Business Development Representative!
Lucas joins us in his sophomore year at the University of Arkansas majoring in Mechanical Engineering. His role here at Teslar Software will be to work closely with our outbound sales group to help support and drive company growth. We chatted with Lucas and asked him a few "getting to know you" questions to help us get better acquainted:
Are you a coffee or tea person?
Neither.

What was your favorite subject in school?
History, because it's interesting to learn about how simple, unimpressive seeming effects changed how the world works.

What's the best place you've traveled to?
New York City

What's your favorite TV show—the one you're always watching on repeat?
I don't watch TV all that much, I'm much more of a movie person. But probably Psych, if I had to say.
We are excited to have Lucas on the Teslar team!