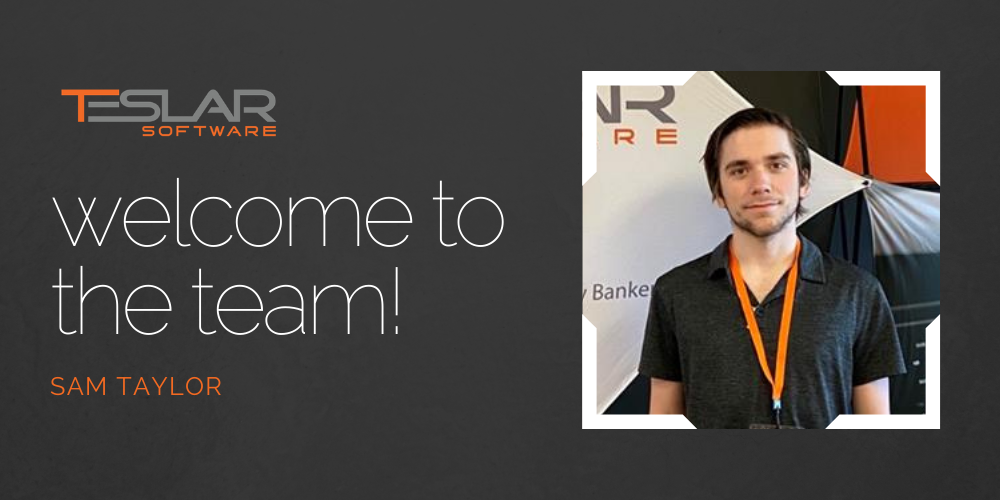 Please join us in welcoming Sam Taylor to our Support team as the newest Support Engineer!
Sam joins us with experience in customer relations and problem solving in the tech industry. His role here at Teslar Software will be supporting our clients by diagnosing and resolving software-related issues and errors. We chatted with Sam and asked him a few "getting to know you" questions to help us get better acquainted:
What was your first job?
My first job was with Walgreens as a clerk and then as a pharmacy technician. I really learned how to deal with confrontation and learned problem solving skills because I was often the one in charge of fixing any tech issues.
What's your favorite place to eat around here?
My favorite place to eat would have to be Mojitos in Rogers. I just enjoy the environment, food, and of course margs.
If you could play an instrument, what would it be?
I like to think I can play the guitar because my kid loves it when I am strumming the strings, but I know it probably sounds terrible to a trained ear. So, I would have to say I would like to learn how to play the guitar.
What fictional place would you most like to visit?
I would like to visit Pandora, the planet from the Avatar movie, because I think the landscape and creatures are just stunning.
We are excited to have Sam be a part of the Teslar team!