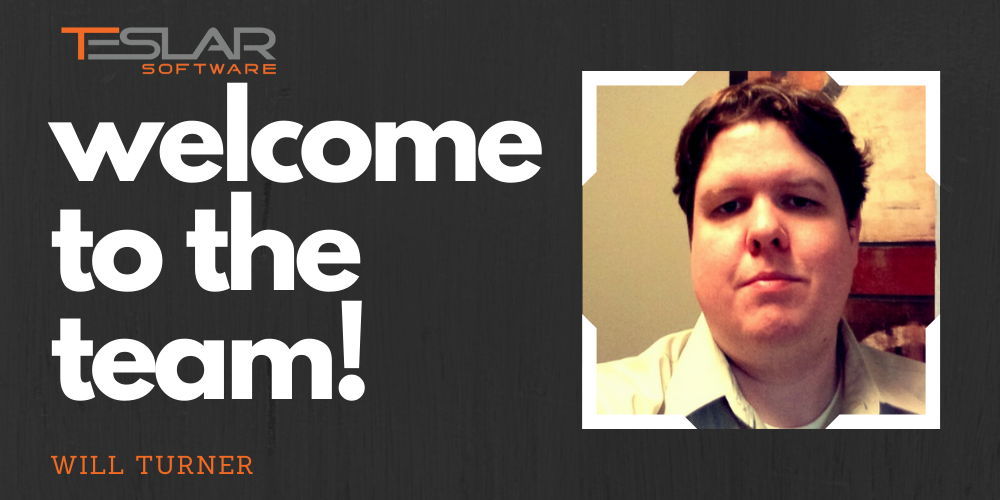 Please join us in welcoming Will Turner to our support team as the newest Support Engineer!
Will joins us having most recently worked in the transportation/logistics industry providing technical solutions for an HR team, with strong suits in process improvement and servicing internal and external customers. His role at Teslar Software will largely be supporting our clients by diagnosing and resolving software-related issues and errors. We chatted with Will and asked him a few "getting to know you" questions to help us all get better acquainted:
When you were a kid, what did you want to be when you grew up?
As a kid I wanted to be a fighter pilot or a stand-up comedian. Ideally both at the same time.
What would we most likely find you doing on the weekend?
On the weekend, my wife and I like to either stay in to play video games or go camping with our dogs when possible.
What's your favorite movie?
O Brother Where Art Thou
What's one thing most people don't know about you?
My real passion is music. I love collecting it as much as I love listening to it. When asked what my favorite music is I have finally settled on the answer "1966-1997."
We are excited to have Will be a part of the Teslar team!