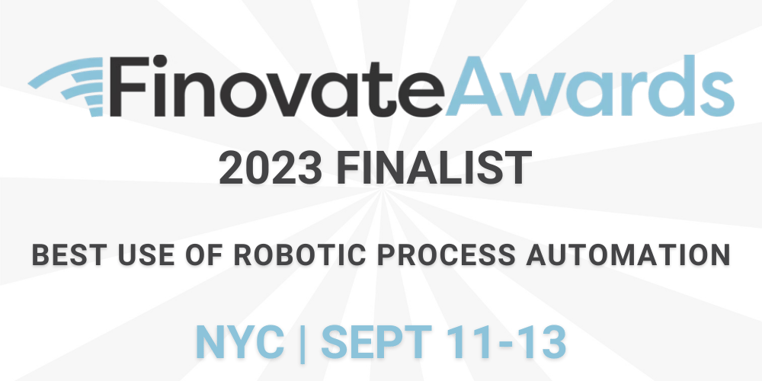 We're excited to be recognized as a finalist for the 2023 Finovate Awards in the Best Use of Robotic Process Automation category!
Teslar Software's lending robotic process automation (RPA) tools are helping streamline internal processes within community financial institutions across the country. The results enhance both the employee and customer experience simultaneously.
Many bankers understand the purpose of a "workflow." With Teslar's automated workflows, banks can seamlessly evaluate each lender's request, such as loan extensions, late fee waivers, collateral releases, and more. Additionally, the workflows then automatically route the request correctly, generating an output that can include hundreds of data points pulled directly from the bank's core. The workflows can even be multi-staged, with Teslar's technology automatically alerting users of new requests or pending approvals for multiple people, regions, and/or departments. Teslar also allows for almost limitless customization, banks are able to save time, boost efficiencies, and reduce the risk of human error. As a result, borrowers benefit from faster loan turnaround times.
There are also many other categories in this year's award, 25 in total, including categories such as Best Embedded Finance Solution, Executive of the Year, Best Digital Bank, and Best Fintech Partnership.
Winners will be chosen by a panel of industry experts and announced digitally and in-person at the second day of FinovateFall in September.
View the entire finalist shortlist here.
If you'd like to learn more about Teslar's RPA tools, we're happy to help-- schedule a demo with us!