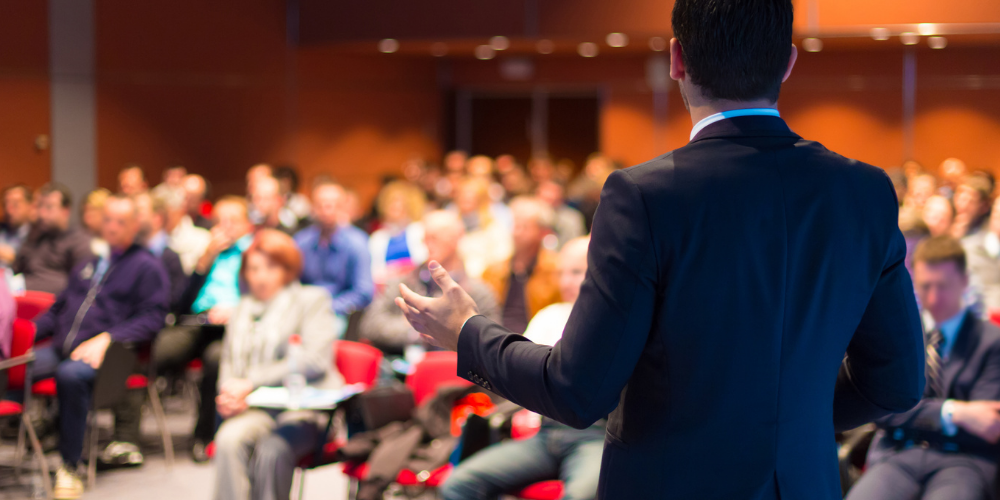 Conferences are on our mind right now as we're preparing for the annual Teslar User Conference coming up this September. Navigating conferences in this post-pandemic/lingering pandemic atmosphere poses its own challenges as we seek to meet the needs and preferences of our clients.
As it is for most vendors who host a user conference, our goal is to provide an experience that is extremely valuable, educational, and fun. Our top priorities for each event are that each attendee gains product knowledge and better use of our software and opportunities to network with industry peers.
In this day and age, information is extremely easy to access. We can learn just about anything on the internet. We can also communicate through chats, emails, and network via social media. Tack on the past year and a half of virtual conferences and trade shows… why does it still feel like we're missing something? As convenient as a virtual conference or webinar is, there are still many benefits to in-person conferences that just can't be replicated on the internet. Here are five reasons to step out of the office and join others at a live event.
Get Inspired
Breaking up your day-to-day routine can be exactly what you need to get a spark of creativity, and a conference is a great way to do just that. Conferences are rich in educational content and networking opportunities. You will almost always develop new ideas, new tools, and new connections. Return to work with new and innovative ways to tackle your business challenges.
In-person Networking
At user conferences, you can learn new ways of using your product you've never considered by connecting with peers. See what other product users are doing and how they overcame challenges using the same tools you've invested in. Not to mention, many conferences offer opportunities to connect over fun events like dinners, sight-seeing, or other fun activities – an added bonus.
And networking doesn't just mean with peers. In-person conferences afford you access to the presenters and speakers as well as the company's staff. You can ask questions, discuss, and expand on the sessions covered during the conference.
Renewed Excitement for Your Work
When you're spending all your time behind a desk or in front of a screen, things can start to feel a little stale. Mixing up your daily work routine can give you the boost you need. There are infinite videos and written content online to help you learn and grow, but it doesn't break up your routine and offer the same energy as being face-to-face with industry experts and likeminded peers. Hearing how others are doing the same job, but differently and seeing how others have resolved the same problems your workplace faces can reignite your enthusiasm and send you home full of new ideas.
Education
Educational value is one of the biggest drives for a conference, especially if your line of work requires education credits. Even in a world where you can be educated about literally anything at the click of a button, there is still an element to education that is missed in virtual conferences. With recordings and videos, you miss the non-verbal cues like body language and social cues. You miss the ability to read the room and see how others are reacting.
And don't discount the educational value of in-person networking. This is not just connecting with other product users to discover new ways to use your products, but also get to know your vendor's team. Go through what your software can really do face-to-face with the people who build it. Get to know the support staff you speak to on the phone when you have issues. In-person conferences offer a level of learning the internet simply cannot replicate.
Evaluate New or Prospective Vendors
If you have recently signed up for a new product or service, or are considering partnering with a new vendor, attending their annual user conference can be a great opportunity to connect with the team and educate yourself about their products and services and company culture. Find new tools or ways to use the product you were previously unaware of. Learn what the company and product you're investing in is all about and get to know those who will be helping you along your journey. Attending a conference will give you a much different view of the company than what you can discover online or over the phone.
Sources and Inspiration: [1] [2]
Learn about Teslar Software's annual User Conference coming up September 28th-29th, 2021: https://www.teslarsoftware.com/UserConference