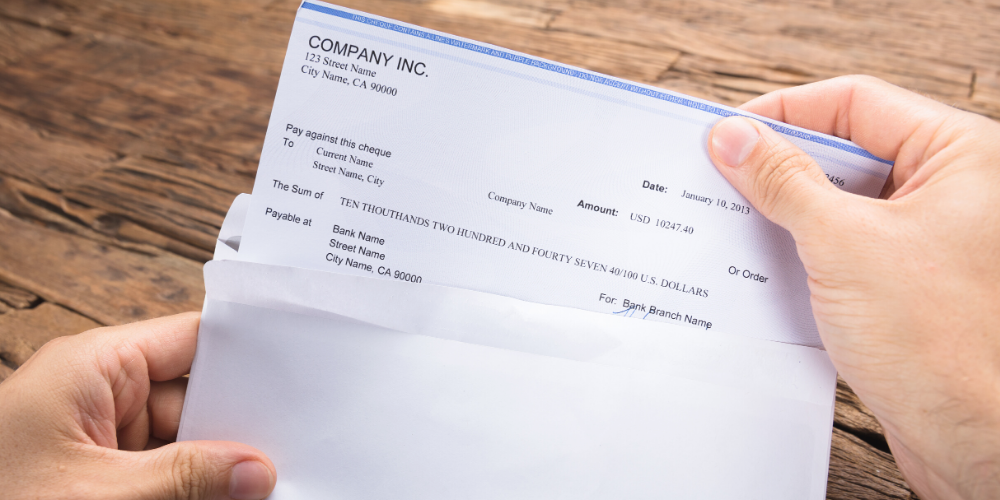 If you're in the banking or small business industry, you're more than likely aware of the Small Business Administration's Paycheck Protection Program (PPP) that begins today, Friday, April 3rd, 2020 as part of the Coronavirus Aid, Relief, and Economic Security (CARES) Act. This program is designed to help small businesses.
Many bankers have been concerned about the program's timeline, believing that it has come too quickly and there aren't enough guidelines in place to work the loans, and some are fearing the challenges this may create. The ICBA released a letter to the agencies, stating concerns with this program. Some of those concerns being that the 0.5 percent interest rate is below break-even for community banks, the two-year loan terms are too short, and the excessive restrictions on how the loan proceeds can be spent.3
The rush is due to the CARES Act seeking to provide immediate assistance to those affected by the COVID-19 emergency, as the interim final rule issued by The Small Business Administration (SBA) last night states, "The intent of the Act is that SBA provide relief to America's small businesses expeditiously, which is expressed in the Act by giving all lenders delegated authority and streamlining requirements of the regular 7(a) loan program."
This final rule also clears up a little bit of the aforementioned concerns. They are increasing the interest rate from 0.5 percent to 1 percent. The new rule also provides some clarity for lenders. It states that "lenders do not need to conduct verification if borrowers submit documentation supporting their requests for loan forgiveness and attest that they have accurately verified payments for eligible costs."1
The SBA guarantees 100% of the outstanding balance on these loans and is waiving all SBA guaranty fees, upfront fees, annual servicing fees, and the full principle, as stated in the final rule, may qualify for loan forgiveness. The U.S. Department of the Treasury has more information for lenders here. All interim rules are applicable to applications submitted through June 30th, 2020 or until funds are exhausted.4
Treasury Secretary Mnuchin has asked for patience during these early days as there is still limited guidance on this program.1
Many companies are doing what they can to help financial institutions manage the chaos that may ensue during these unprecedented times. Teslar has launched a free product called Teslar Unite – PPP. This module is designed to assist community bankers and small businesses with the SBA COVID-19 PPP loan application process. By leveraging Teslar Unite – PPP, financial institutions will have a portal integrated in their own website that will allow their small business customers to easily download the PPP loan application, fill it out, upload it and track the status of the loan. FIs that are interested in implementing Teslar Unite - PPP, can email the Teslar sales team (sales@teslarsoftware.com) to learn more about this FREE module and the benefits it provides. Here is an example of Teslar Unite - PPP live on Guaranty Bank and Trust's website.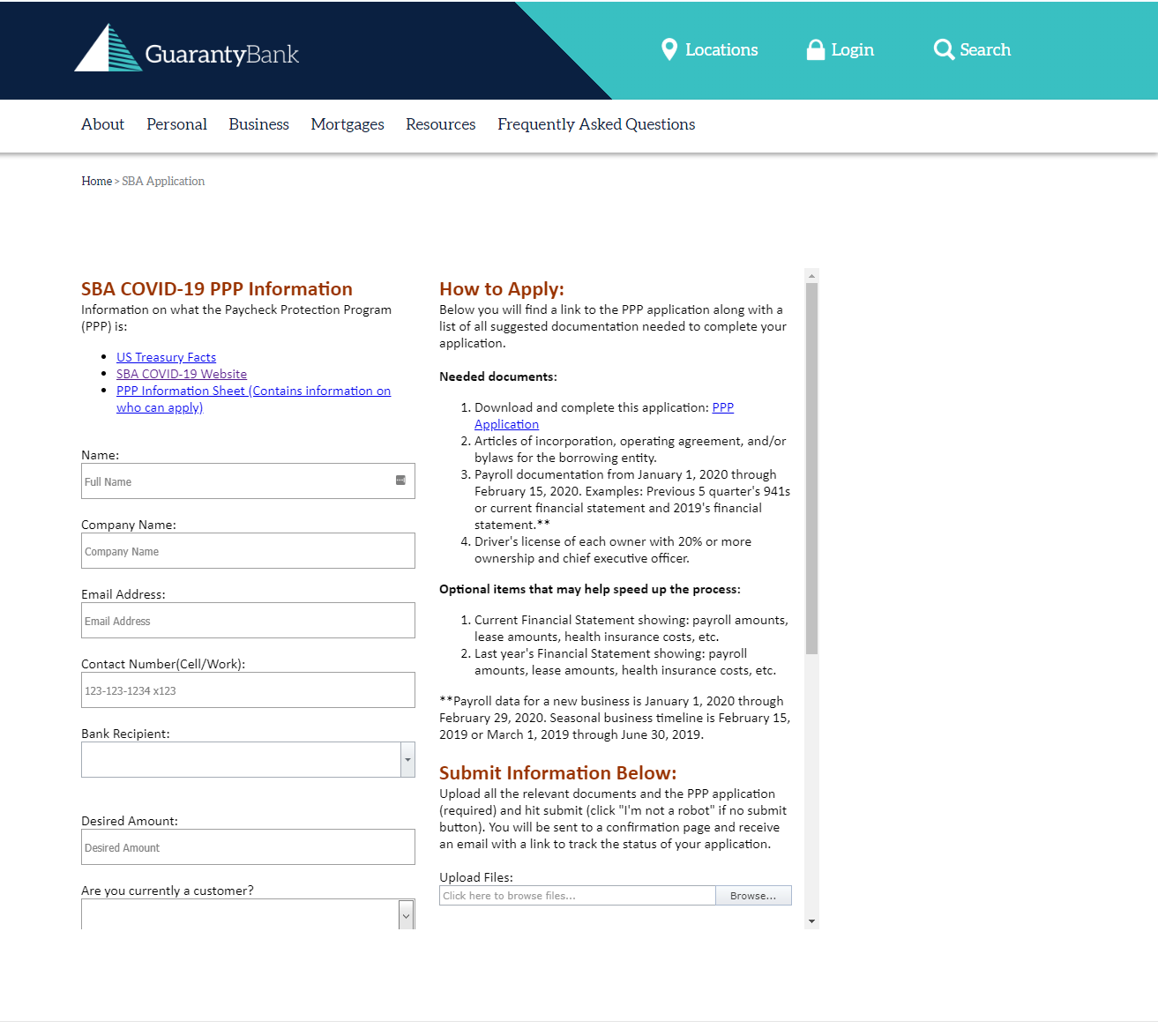 Sources: