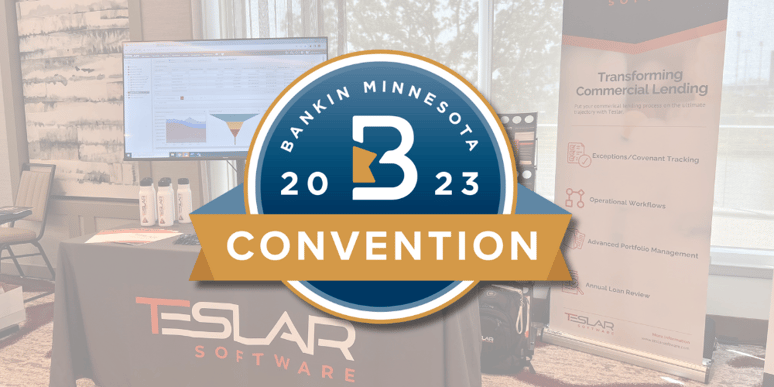 The Teslar team had the pleasure of attending the 2023 BankIn Minnesota Annual Convention in Eagan, MN earlier this month! Conference attendees David Hamrick and Bethany Wood sat down to discuss their favorite parts of the event.
This was Teslar's first year attending this event and the beginning of a long-term partnership with the association. We enjoyed gathering alongside some of Minnesota's best community banks as they educate and equip themselves with resources and advocacy to help them remain independent, grow their banks, and benefit their communities.
Meeting the BankIn Team
Our team especially appreciated the hospitality of the BankIn team. "We are BankIn Minnesota's newest Associate Member and were treated so well by the administrators of the trade association as well as all bankers in attendance," mentions David. It was a pleasant surprise to have so many bankers and team members take the time to personally inquire about our experience at the convention and ask for our feedback. We are excited to invest in this partnership where both parties are committed to maximizing their value and working together.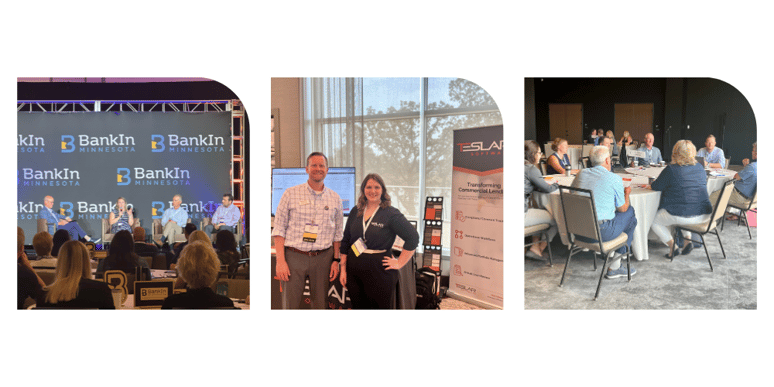 How to Use Fintech to Solve Strategic Initiatives
The first session of the conference featured a panel of bankers moderated by ICBA's Chief Innovation Officer, Charles Potts. One of the panelists was Teslar client Anita Drentlaw, President and CEO of New Market Bank. "Anita was so kind to mention some of the benefits her bank is experiencing through the adoption of our platform and through the partnership we have established. This is so helpful in spreading the word of what Teslar can accomplish for community banks," David says.
As a brand new associate member, we could not have asked for a better way to kick off the convention. When making big decisions like which vendors to partner with, there is nothing more impactful than hearing the experience of a respected peer. David adds, "Several of Anita's colleagues had interest in learning more and we've established some great next steps in sharing more, which is what I love to do."
Round Table Discussion
During the convention, David had the opportunity to share our insights with bank leaders during a round table discussion. "We discussed how to best approach integration in software, processes, and customer engagement."
Our team is beyond grateful for an amazing experience at BankIn Minnesota's convention. We cannot wait to spend more time with MN bankers and continue our partnership with the BankIn team. We can't wait to return next year!