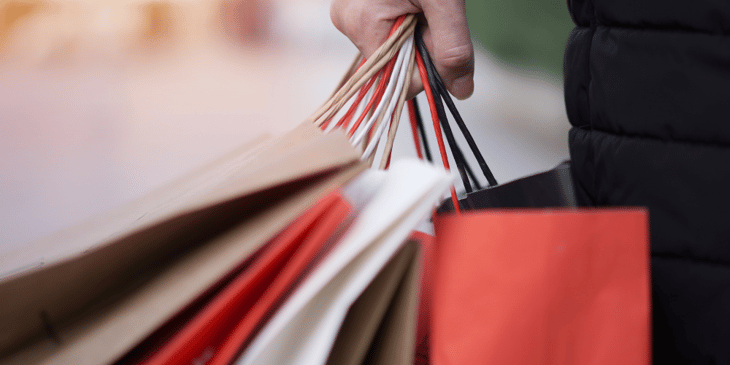 Thanksgiving and Black Friday are just around the corner! Traditional Black Friday proceedings will undoubtedly be different this year, however, research from Periscope by McKinsey reveals that Black Friday will still be the most popular shopping event this holiday season.
This may come as a surprise to many considering pandemic restrictions are still in effect and consumer shopping trends have drastically changed to favor online retailers since March, but 56 percent of respondents stated they plan to attend Black Friday sales, with last month's Amazon Prime Day coming in second at 43 percent, followed by 39 percent shopping Cyber Monday, and 38 percent shopping Pre-Christmas Sales (week before Christmas). The survey includes participants from over 3,500 holiday shoppers in the United States, United Kingdom, China, Germany, and France.
Reduced spending this holiday season
Unsurprisingly, people plan to spend less overall this holiday season. The pandemic has hit everyone differently, and the lack of spending can be attributed to many different factors: less travel, smaller-scale family gatherings, fear of the post-pandemic economy, or job loss/reduced hours to name a few.
39 percent say they plan to spend more than last year on special shopping days. When deciding when and where to shop, holiday shoppers' top three decision factors are better prices, better values, and shipping and delivery costs.
Less last-minute shoppers
There was an uptick in respondents who plan to shop earlier this year (a 33 percent increase from last year), which is to be expected considering the out-of-stock items, limited availability, and delivery delays we saw throughout these past eight months. It could be a major stress-reducer to shop early and ensure you get the items you're wanting and needing.
Crowd Control
Even though the number of people planning to shop on Black Friday is up 6 percent from last year's survey, there are still many shoppers who will be concerned about public health and safety. We expect retailers to think outside of the box to bring a great shopping experience while remaining conscious of a COVID-19 safety measures. 24 percent of survey respondents said they are anxious and/or stressed this season, with higher numbers in the US (30 percent).
On the bright side, we can expect an absence of the yearly fist fights, stampedes, and hysteria this year. Socially distant lines, reduced store capacities, and other health measures will likely result in a much more civil and calm shopping event.
The end of "Gray Thursday"?
So far this year, major retailers Walmart, Target, Best Buy, and Kohls have all announced they will not be opening on Thanksgiving Day as they have in years past. The adoption of "Gray Thursday", when stores begin their Black Friday sales on Thanksgiving evening, has been met with hesitation and resistance since its inception.
Many of these retailers have release statements claiming they have chosen to remain closed on Thanksgiving Day to give employees time with their families.3
Sources:
https://www.mckinsey.com/business-functions/marketing-and-sales/solutions/periscope/our-insights/surveys/2020-holiday-season-navigating-shopper-behaviors-in-the-pandemic#
http://www.netimperative.com/2020/11/11/black-friday-shopping-trends-changing-behaviours-as-holiday-shoppers-contend-with-the-pandemic-restrictions/