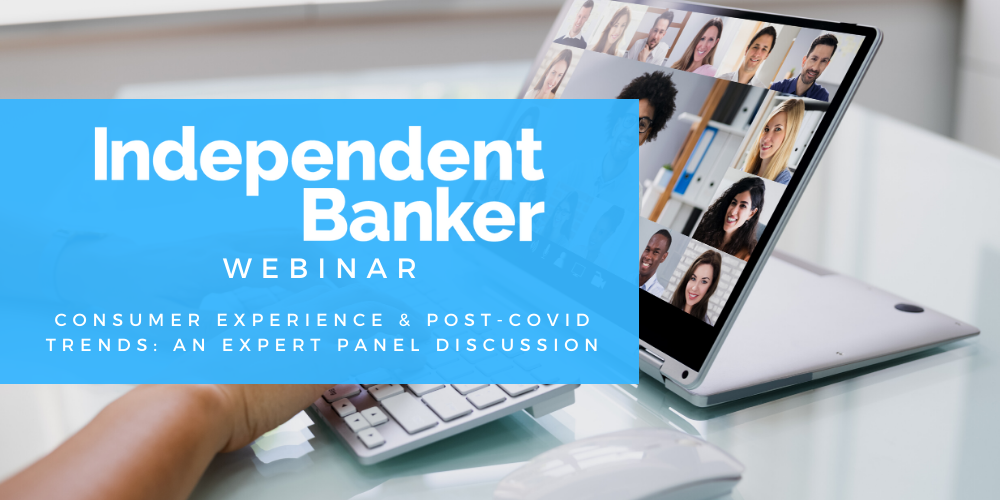 Teslar Software's own David Hamrick participated in an Expert Panel Discussion ICBA webinar on April 22nd, 2021 on consumer experience and post-COVID trends in the banking industry.
Hosted by Botdoc CEO Karl Falk, the panel included thought leaders in the innovation, technology, banking, and finance industry.
In this discussion, these experts discuss the changes they've seen, how consumer expectations have changed, and what to expect in the post-pandemic landscape for community banks going forward.
Alongside David, the panel also included:
Phil Agcaoili, Deputy CISO, US Bank
Brad Bolton, Vice Chair, ICBA and President and CEO, Community Spirit Bank
Charles Potts, SVP & Chief Innovation Officer, ICBA
and Brett Bailey, VP Sales, MEA Financial
Click below to watch the recorded panel discussion!
Consumer Experience & Post-COVID Trends: An Expert Panel Discussion