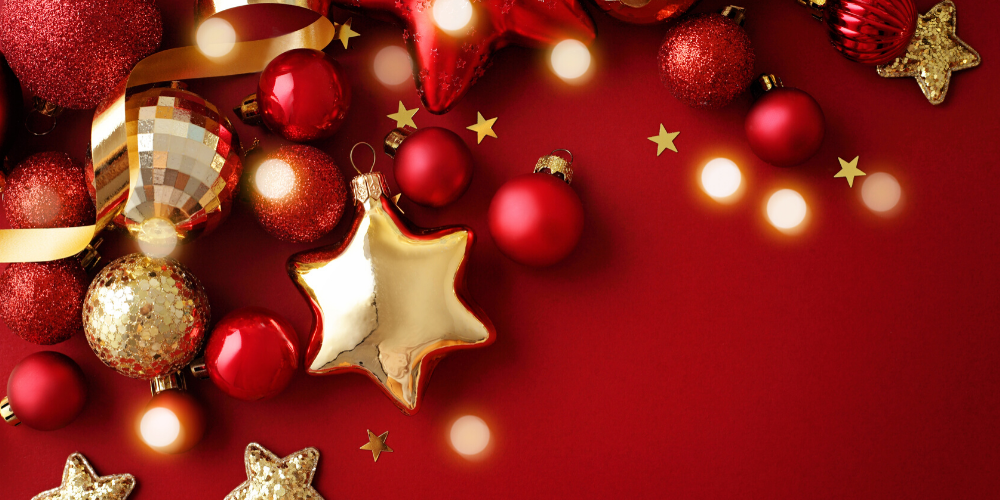 The air is filled with good vibes and glad tidings at Christmastime. There are so many fun activities and events unique to the season, and while it's not possible to do them all, it's fun to deliberate and choose some that are special to you and yours. Whether you're looking for new traditions or wanting to change up some standing ones, we've got you covered.
🍪 Deliver Cookies to Someone Unexpected
Bake cookies and other homemade treats and deliver them to those who are working on Christmas. Consider those who wouldn't expect any sort of gift like cashiers at gas stations, Walgreens, or workers at hospitals or nursing homes. Many communities also have programs to deliver these to local police and fire departments (if you're local to NWA, find more info on our Cookies for Heroes program here).
📮 Send Holiday Mail to Soldiers
Send traditional cards, notes of encouragement, or drawings. We love the Color A Smile program, a non-profit that sends drawings to overseas soldiers, senior citizens, or others who may be in need of cheer. All age groups are encouraged to participate. This program requires no commitments, just print the pages from their site, color, and mail them in. They take care of the rest.
🧶 Christmas Crafts
Make it a party! Create several different stations with different Christmas-themed crafts to take home. Serve snacks and listen to holiday music. This could be an event for kids, adults, or the entire family. For some craft inspiration, check out this list of 25 Cute and Simple Christmas Crafts for Everyone.
🥛 Eggnog Tasting Party
Make several different recipes or ask guests to bring their family recipe. Or have guests bring their favorite holiday beverage for a wider tasting menu.
🚗 Christmas Light Tour
Load up the family, turn on your favorite Christmas music, and drive around to all the best Christmas light displays. For extra fun, bring blankets, hot cocoa, cookies, and/or candy canes.
⛸️ Ice Skating
There's nothing like a fun winter sport. Bundle up and go ice skating with loved ones (you don't have to be good).
🎄 Family Slumber Party Under the Tree
There's nothing quite as magical as gazing at a Christmas tree twinkling in the darkness. Gather up sleeping bags and snuggle together for a sleepover under the tree.
📽️ Make a Holiday Greeting Video and Send It to Family and Friends
We can't always see everyone we love on Christmas. Send a quick video message to those who can't make it to let them know you miss them.
💗 Acts of Kindness
Take some time to give back during the season of giving.
Have kids pick out toys to donate to a toy drive. Local CASA programs have opportunities to "give Christmas to a child" by gifting clothes and toys to children in the foster system. Samaritan's Purse has Operation Christmas Child, where you can fill a shoebox with small toys, toiletries, and school supplies, drop it off at a local drop-off station, and it will be sent internationally to children in need.
You could gather up towels and blankets to donate to your nearest animal shelter, participate in a food or coat drive or anything else you might have to give. Volunteer to serve meals at a local shelter. If you're looking for a place to volunteer, GivePulse is a great resource that shows available volunteer opportunities in your area.
🎤 Christmas Karaoke
Need I say more?
🎲 Play Games
Of course, who could forget? Some of my favorite games that require little set-up or prep time and are fun for all ages:
Christmas Carol Pictionary— Like regular Pictionary only with each item being the title of a Christmas carol. Players have to guess the entire name of the song for it to count!
Name that Christmas Song—Be the first to guess the name of the song. This could be done several ways, but the easiest would be pulling up your favorite playlist and skipping to random spots in the song.
Christmas Movie Trivia-- Create your own or check out the link for some fun trivia questions.
Whatever your tradition or activity may be, we hope that have a Merry Christmas! 🎄