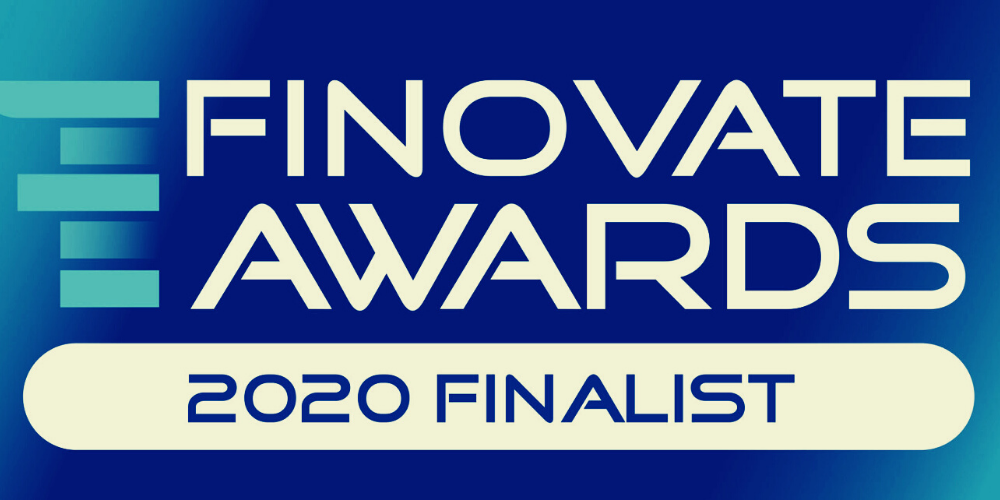 Teslar Software and Citizens Bank of Edmond Named Finovate Awards Finalist
Fintech and bank recognized for collaboration on PPP.bank
Springdale, Ark. and Edmond, Okla. (Sept. 2, 2020) – Teslar Software, a provider of automated workflow and portfolio management tools designed to help community financial institutions thrive, and Citizens Bank of Edmond announced today that they have been named as a finalist for the second annual Finovate Awards.
Teslar Software and Citizens Bank of Edmond were recognized as one of five finalists in the Best Fintech Partnership category. The Best Fintech Partnership Award is given to a financial institution and fintech company who are working together to build a new, groundbreaking product and acknowledges two organizations whose partnership allows them to do something together that is greater than the sum of their parts.
The fintech and bank were selected for their launch of PPP.bank, a free website that they created in collaboration with Mark Cuban to provide small businesses with assistance in navigating the U.S. Small Business Administration's application for Paycheck Protection Program (PPP) forgiveness. With PPP.bank, any borrower can get an estimate for the forgiveness of their PPP loans and generate a PDF application to provide to their lender. To keep applicants' information secure, this site does not have a database. Data that is entered will not be kept, shared, sold or archived.
"It is a great honor for Citizens Bank of Edmond to be the first Oklahoma-based company named as a finalist for the prestigious 2020 Finovate Awards," said Jill Castilla, CEO and President of Citizens Bank of Edmond. "In just 10 days, PPP.bank was built and deployed out of a desire to help small businesses successfully navigate the complex PPP forgiveness application without fees or privacy concerns. Citizens Bank of Edmond is proud to have partnered with Teslar Software and Mark Cuban who are visionary leaders with a shared passion for a thriving Main Street nationwide through this current crisis. This award proves that great innovation is accessible to even the smallest banks with the most limited resources."
PPP.bank has been a huge hit with business owners since it was launched in late May. Within the first three days that the site was live, it had 14,000 small business users. Today, it has more than 230,000 pageviews to date.
"We are proud to have been named a 2020 Finovate Awards finalist for our collaboration with Citizens Bank of Edmond on PPP.bank," said Joe Ehrhardt, CEO and founder of Teslar Software. "This year has been incredibly tough for small businesses across our country, so helping them more seamlessly navigate the complex PPP forgiveness process is something we felt compelled to do. Supporting Main Street's revival and contributing to the greater good will always be a top priority for both Teslar Software and Citizens Bank of Edmond."
"The Finovate Awards highlight innovative ideas that are driving fintech forward," said Greg Palmer, Vice President of Finovate. "This is often accomplished by strong bank and fintech partnerships, as we've seen here with Teslar Software and Citizens Bank of Edmond, which is why this Best Fintech Partnership category is always so competitive. They identified a need to simplify the complex PPP forgiveness process and offered it to small businesses free of charge and regardless of bank affiliation. It's a timely and well thought out plan that provides a sense of understanding and organization to business owners who are struggling from the pandemic, and the recognition as a Finovate Awards finalist is thoroughly deserved."
Winners will be announced during FinovateFall Digital on September 14. More on the awards can be found here: https://informaconnect.com/finovate-industry-awards/awards-categories/.
About Teslar Software
Teslar provides community financial institutions with automated workflow and portfolio management tools to streamline and improve processes with easy access to relevant information needed to operate. The Teslar platform integrates siloed systems, centralizes data and boosts efficiencies enterprise wide to optimize profits and make customer interactions more meaningful. Please visit www.teslarsoftware.com to learn more.
About Citizens Bank of Edmond Citizens Bank of Edmond has been delivering innovative, community-centered financial solutions for customers and businesses for more than a century. Proudly operating at the same downtown Edmond location where it was founded in April 1901, the independent institution currently holds more than $320 million in assets and continues to offer a broad range of services and products at its branch office, with the nation's first patent-pending unmanned banking option, as well as across the bank's extensive network of ITMs and ATMs in Edmond and Oklahoma City.
Citizens Bank of Edmond is a nationally recognized leader in community engagement, known for its pioneering techniques from originating Cash Mobs, now used by several banks across the country as a method to advocate for local businesses; and launching Heard on Hurd, a family-friendly festival with a $30 million local economic impact; to establishing Vault 405, Edmond's first co-officing space. For more information, visit mycitizens.bank.