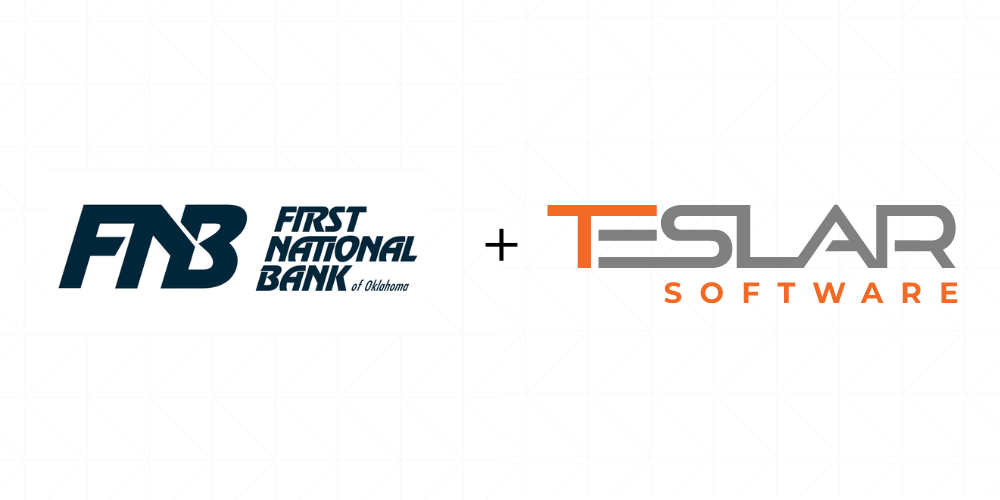 First National Bank of Oklahoma
and
Teslar Software
today announced their partnership to streamline the bank's lending processes. With Teslar, First National Bank of Oklahoma will be able to track exceptions and manage documentation with greater speed and ease.
"Teslar Software was the natural fit to partner with based on the positive experience we had when leveraging their PPP solution; we experienced firsthand that they're a nimble, dependable organization that truly understands and cares about community banks," said Mel Martin, president and CEO of First National Bank of Oklahoma. "Teslar's technology will not only significantly help us improve operations from an efficiency standpoint but will also help us better manage risk in our portfolio."
First National Bank of Oklahoma has experienced steady organic growth over the past 15 years. With Teslar, they'll leverage automated workflows, reporting and exceptions management tools and easily access data directly from the core to improve the commercial, consumer and agricultural lending process as they continue to scale.
"We're excited to partner with First National Bank of Oklahoma as they leave the era of pen, paper and Excel spreadsheets behind," said Joe Ehrhardt, CEO and founder of Teslar Software. "Modernizing technology will allow the bank to provide a better borrower experience and create new efficiencies throughout the lending process. We're glad Teslar is part of the journey and look forward to supporting their team."