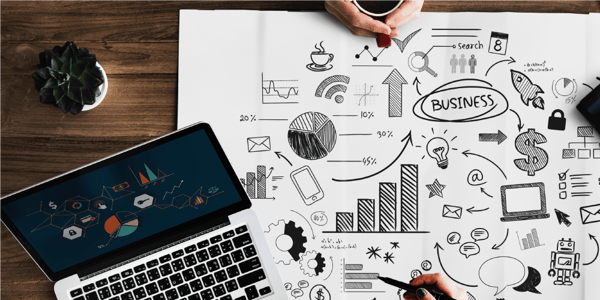 The Independent Community Bankers of America (ICBA) announced that they are starting up the second year of the ICBA ThinkTECH Accelerator program. At the beginning of 2019, Teslar participated in the inaugural class of the ThinkTECH accelerator.
For 12 weeks, Teslar heard from community bankers and industry experts on how to best help community banks across the US. In the first round of the accelerator, 8 companies were chosen out of close to 200 applicants from 40 countries. At the end of the accelerator, Teslar and the 7 other companies had the opportunity to present at the ICBALive 2019 conference held in Nashville, Tennessee. After presenting, Teslar won the Banker's Choice Award for Most Impactful Solution at the conference.
It's very exciting to see The Venture Center working with the ICBA again and the program continuing in the birthplace of the fintech industry, Little Rock, Arkansas. Kevin Tweddle commented on the success of the first round of the program saying, "We've had tremendous success cultivating community bank-fintech partnerships that marry high-tech, high-touch solutions to eliminate market-entry barriers and address community bank business needs."
The hope for those selected from the hundreds of applicants for ICBA ThinkTECH 2.0 would be to build meaningful relationships with community bankers and gain invaluable insight from industry experts by working with the ICBA and The Venture Center.