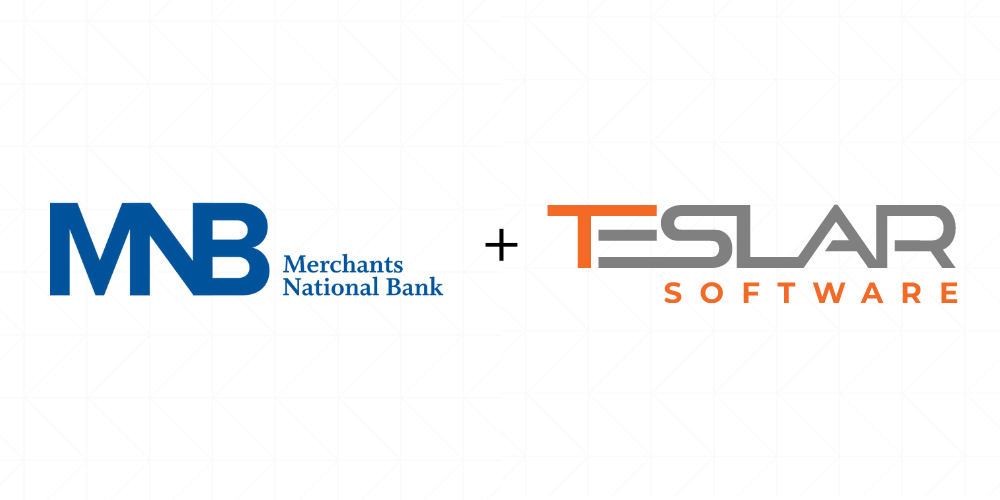 Merchants National Bank and Teslar Software today announced their partnership to streamline the bank's lending processes, replacing manual tasks with robust automated workflows and supporting strategic growth efforts.
"As we've continued to grow, recently crossing the $1 billion dollar threshold, it was clear that Excel spreadsheets and largely manual processes would no longer fit our evolving needs," said Linda Smith, VP and head of credit administration at Merchants National Bank. "Teslar solves these pain points, incorporating sophisticated technology and automation to save time and reduce the risk of human error. We are confident that the efficiencies gained through Teslar will support us as we enter new markets."
Merchants National Bank has a diverse loan portfolio, offering commercial, real estate and agricultural lending. With Teslar, the bank will gain more transparency into their portfolio to understand the status of individual loans quickly and easily. Teslar will also reduce time that is spent on reporting and tracking exceptions, freeing employees to focus more on strategic initiatives.
"Merchants National Bank has prioritized the needs of local customers and businesses for over 144 years, and we look forward to supporting the bank as they optimize their lending process," said Joe Ehrhardt, CEO and founder of Teslar Software. "We are excited to partner with them to help create efficiencies and maintain a close pulse on borrower needs and opportunities as they grow."