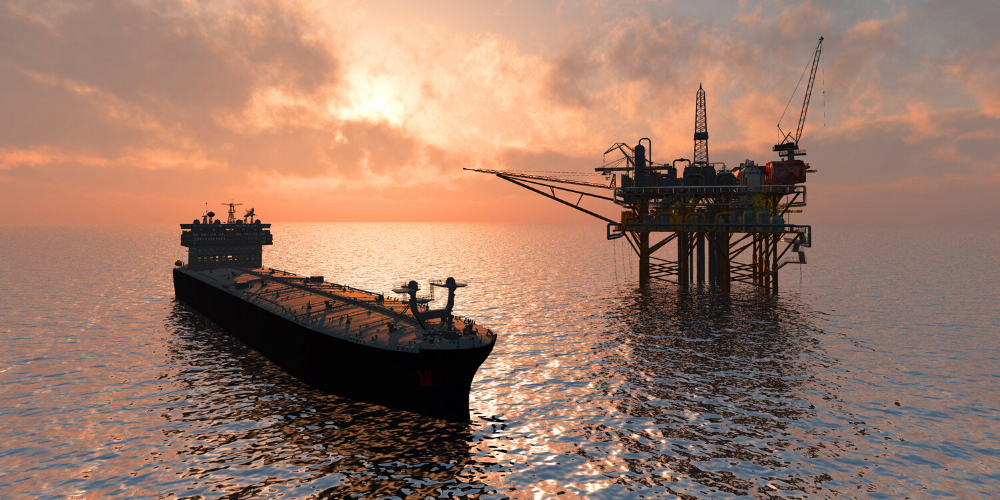 On Monday (April 20th) oil prices reached below zero for the first time ever at negative $37 a barrel, meaning traders were paying money to get people to take oil for the month of May. A recent article from NPR says, "It's a sign of just how imbalanced the global oil markets are."
NPR's Business Desk energy reporter, Camilla Domonoske, explains in more detail, "Investors holding contracts for oil to be delivered in the future - in this case, in May - they have a deadline. They had to sell by today or else they actually get that oil showing up on their doorstep. And if you bought that futures contract as an investment - you were always planning to sell it to someone else - you don't really want the oil yourself, so you have to find someone who does want the oil to buy it from you. Normally, not a problem. Lots of people want oil. But during this pandemic, it suddenly has become an issue."
"One of the US's biggest oil storage facilities – at Cushing in Oklahoma – is likely to run out of space within the next three weeks. One of the world's largest independent oil storage operators, Vopak, warned that other big oil stores outside Rotterdam, Fujairah and Singapore were all but full too," reports The Guardian.
With planes flying less and people driving less, there's less oil being used. Oil consumption is down everywhere, but oil is still being extracted from the ground. Although it's basically not worth anything and nobody has room to store it, the cost to shut a well down and the difficulty to start it back up are pushing companies to delay that option as long as possible, even if it means taking a loss. "Eventually, these low prices will push everyone to cut production. Internationally, the OPEC Plus group, OPEC and its allies, they've reached a deal to cut production," says Domonoske.
"The record low close in the May contract for West Texas Intermediate came on very thin trading volume ahead of Tuesday's expiration. That's because there are concerns that there will be no room to store those barrels delivered in May. The June contract, however, only dropped around 10% to $22 a barrel. And Brent crude, the world benchmark, fell just 5% to $26.50 a barrel," says CNN Business. Even still, a crash in price is abnormal, as prices usually roll over month to month.
Many are wondering if this will result in historically low gas prices, too. The price of oil doesn't directly impact the price of gasoline. "Wholesale gasoline futures and oil futures are definitely linked, but they don't necessarily reflect each other on any given day," said Jeff Lenard, spokesman for the National Association of Convenience Stores. There are a lot more factors to determining the price of gas than just the barrel price for oil. After factoring in the cost of wholesale gasoline, there are transportation and marketing costs, refining costs and profits, gas taxes, and some station owners increase profit margins when volume is low. AAA's Gas Prices map shows the national average on April 24th at $1.78 per gallon, over $1 per gallon cheaper than this time last year. While gas prices won't drop as low as oil prices, we may very well continue to see decreases.
Much of the federal government's focus right now seems to be on the financial aid and relief of businesses and citizens during the COVID-19 outbreak. On Monday night, says Domonoske, "President Trump mentioned a few different possible actions. Some of these have come up before. He talked previously about filling up the Strategic Petroleum Reserve, which means buying oil to put it in storage that didn't get funded last time. They could lease out space - block Saudi shipments of oil, which once would have been unheard of. Some really unprecedented policy changes are being discussed. But I should note the oil industry is divided on what interventions they would want from the government."
President Trump also posted to Twitter on Tuesday morning, "We will never let the great U.S. Oil & Gas Industry down. I have instructed the Secretary of Energy and Secretary of the Treasury to formulate a plan which will make funds available so that these very important companies and jobs will be secured long into the future!"