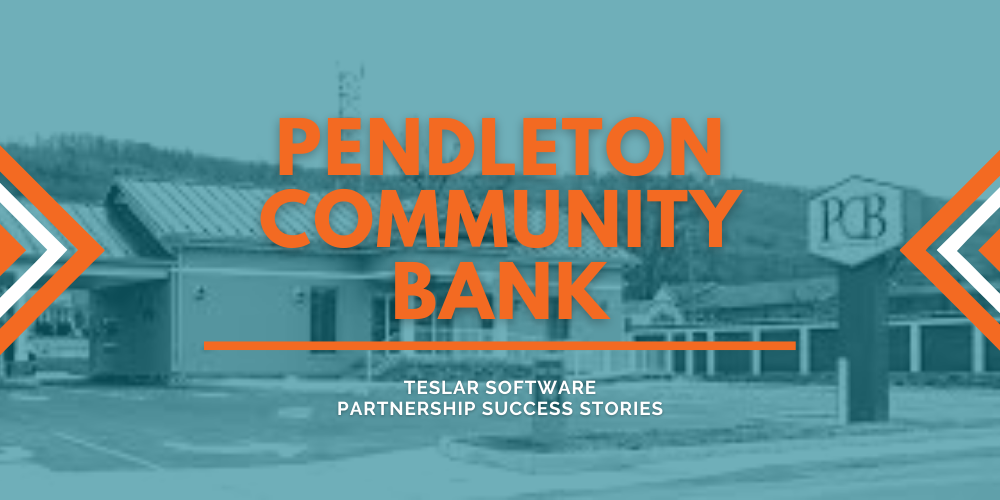 At Teslar Software, we are in the business of creating highly efficient banks. We build tools designed to improve productivity and increase data accuracy throughout your entire institution. We provide community financial institutions with automated workflow and portfolio management tools to streamline and improve processes with easy access to relevant information needed to operate. Our innovative software is built on four pillars that we believe are essential to any financial institution that is eager to increase efficiency: Integration, Empowering Bankers, Streamlining Processes, and Scalability.
The Teslar platform integrates with your core, image system, doc prep system, and a constantly growing list of other third party systems such as: CRM tools, inspection companies, appraisal services, insurance/tax monitor services, collections, OREO, pricing, GL, accounting, etc. Teslar gives you one system to access all other systems.
Bill Loving, president & CEO of Franklin, W.Va.-based Pendleton Community Bank, was first introduced to Teslar at an ICBA Live conference. He was really impressed with Teslar's user interface and its ability to seamlessly integrate with core platforms. Loving also commented on how helpful Teslar has been in providing easy access to data, "It's that simple access to data; unlocking all of that key data that sits in your core but is not easy for the average person to quickly see, like loans with Risk Rating 4, is a gamechanger."
He was also intrigued by the platform's ability to do on-the-fly reporting and provide lenders with more granular information. Having been a Teslar client for just shy of a year, Loving mentions some of the many ways he's found Teslar particularly helpful at Pendleton Community Bank thus far. Loving describes workflows as the part where "you really start to see the value."
"I like the workflow aspect of it. That automates a lot of our process and then brings it all together to a platform that we can use as a go-to for every lender or operations person to look at each day and go 'this is my day, this is what I've got to work on,'" Loving explains. "It brought everything under one screen, but it also provided a lot of flexibility for us in relation to granular information and getting to the information quickly."
Often times when a community banker is introduced to Teslar, it is the first time they've seen anything like it. However, Loving mentions he had seen other similar offerings before. When discussing some of the many factors that went into choosing Teslar, Loving comments on the price point of Teslar– a common decision factor. "A true banker would always say price is part of the decision process, but it's not the all-end decision factor. When you look at Teslar itself, it is very fairly priced, and I think it's very competitive," he says.
Having been in partnership for nearly a year now, Loving mentions that while he was initially impressed with Teslar in the beginning, the Teslar team and its response to the Paycheck Protection Program (PPP) "showcased Teslar to a whole new level for me," explains Loving. "I'm impressed with how nimble and reactive the company was, and your dedication to work 24/7 to get that product to market to meet the demands of the community banker. That's the kind of partner I want. I'm a believer in Teslar."
If your community financial institution is interested in a Teslar partnership, we'd love to set up a private demo and discuss how we can help with your bank's specific needs.
To read more about Teslar Software's partnership with Pendleton Community Bank, check out this article.