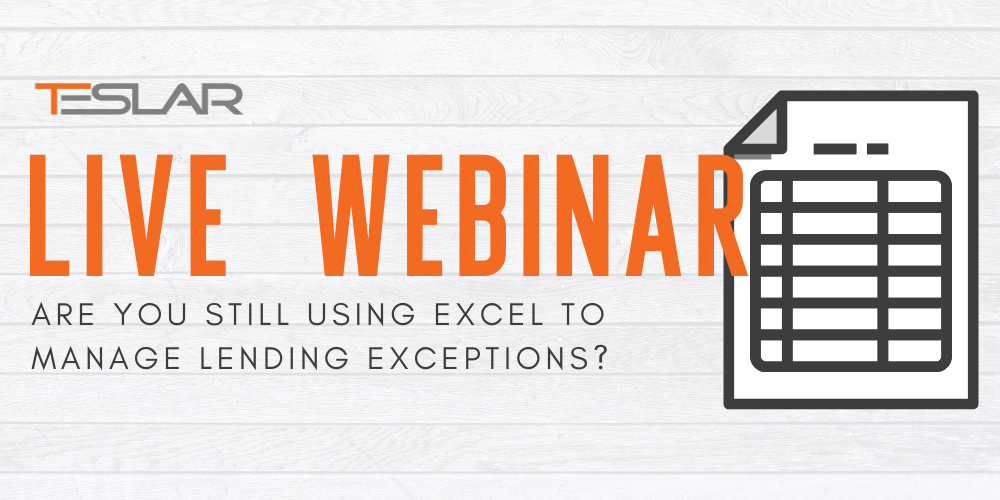 Learn how to increase visibility into lending exceptions, eliminate double counting, and enhance the exceptions clearing process during this quick 30-minute webinar!
WEBINAR: Are You Still Using Excel to Manage Lending Exceptions?
WHEN: Tuesday, July 28th, 2020 @ 10:00a CT
Is Excel limiting visibility into how your bank is performing on a regional, branch, or officer level? Are your lenders empowered to clear or waive exceptions such as financial statements or rent rolls quickly and easily?

If your institution is able to relate to any of these shortcomings of using Excel, sign up for this webinar to learn how to revolutionize your exceptions management process with Teslar.