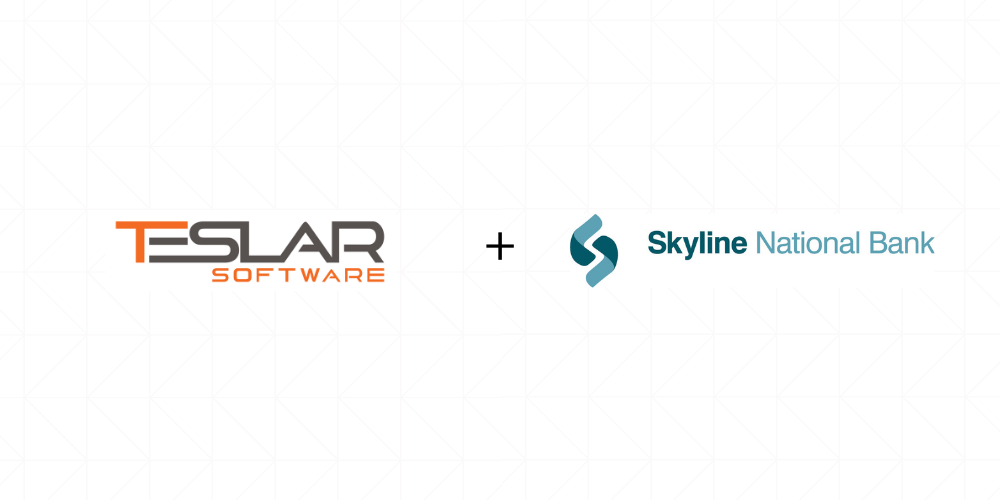 Teslar Software, provider of portfolio management tools that aggregate and automate lending and deposit operations for community financial institutions, announced today that Skyline National Bank is leveraging its platform to amplify commercial lending productivity and strengthen communication across departments.
Independence, Virg.-based Skyline National Bank has been serving communities across Virginia and North Carolina for over 100 years. In addition to strong organic growth, the bank has successfully completed a merger and an acquisition within the last five years. To keep up with this momentum and successfully scale, Skyline National Bank has partnered with Teslar Software to streamline the commercial lending process and provide lenders with the technology needed to more quickly and efficiently serve borrowers.
"Teslar Software's team is comprised of many former bankers, which gave us great confidence from the beginning. Their deep expertise in the financial services space and dedication to their client base made us feel that they can help us solve any problem," said Anthony Edwards, a Vice President in Credit Administration at Skyline National Bank. "Through our partnership, we're automating and centralizing lending functions, which increases efficiency of processes. These tools will benefit not only our employees but the customers as well."
Skyline is leveraging Teslar's pipeline management, portfolio tracking and deposit modules to allow their lenders to efficiently serve borrowers. The partnership will provide the bank with the tools needed to increase visibility and seamlessly enhance communication across departments.
"Skyline National Bank is dedicated to investing in the sophisticated tools and technology that will allow them to scale with confidence without sacrificing customer relationships," said Joe Ehrhardt, CEO and founder of Teslar Software. "Through our partnership, the bank will be able to spend less time on manual, paper-based processes and more time on strategic and customer-facing activities. We are excited to support Skyline National Bank's impressive growth journey."