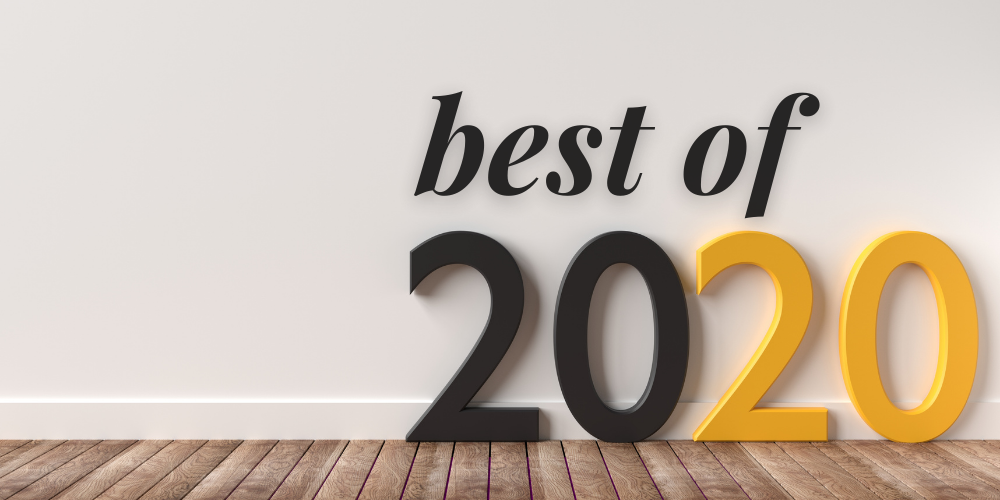 This year brought about many firsts for the banking industry, our country, and the entire world. It has been a whirlwind year in which public health and safety, the fate of small businesses, the economy, Paycheck Protection Program, and pretty much anything else COVID-related remained top of mind.
It's easy to get caught up in the events of 2020 and only see darkness and negativity, but looking back on all the things we covered this year, it's hopeful to see that the world still managed to find time to celebrate, grow, and maintain at least a little bit of normalcy.
See what our friends, customers, and followers loved reading the most this past year. Check out our top posts of the year below!
1. Collaboration to Help All Small Businesses with PPP Forgiveness
In May, our team was approached by Jill Castilla, president and CEO of Citizen Bank of Edmond, regarding a partnership opportunity with Mark Cuban, entrepreneur and investor, to create a website to help small businesses, sole proprietors, and non-profits with the PPP Forgiveness application, those who may not be a part of a bank. The website, PPP.bank, is a free resource built by Teslar Software that any PPP loan borrower can leverage to get an estimate of the forgiveness for their PPP loans and to generate a PDF application to share with their lender. This post shares more details of our partnership.
2. Celebrating Teachers During Teacher Appreciation Week
Starting at an early age, teachers encourage and support us in unique ways that can impact and shape who we become throughout our lifetime. They can influence our role as students and parents, and our career paths. In celebration of Teacher Appreciation Week, team members at Teslar Software share their favorite teacher stories with us.
This year, many of us unexpectedly shifted to working from home, and while we initially thought it would just be for a few weeks, it turned into months and maybe permanently for some. This blog post shares some tips for a more productive workday. We may be over the culture shock by now, but maybe you're just stuck in a rut and need a productivity boost.
This post tells the story of how a town suffers without a bank branch and sets an example for the rest of small-town America. It is a popular belief that bank branches are on their way out and digital banking is taking its place, but that's not the whole picture! Community banks offer so much more than financial services.
5. Teslar Software: Third Quarter in Review
We love to share quarterly updates of what's been happening at our company. Q3 of 2020 was particularly exciting quarter with the welcoming of several new clients, several employee promotions and new hires, the roll out of a new product, and an award win!
6. First Principles Thinking in the Banking Industry
How can the banking industry keep up as the world goes digital all around them? A different thought process might be the differentiator between revolutionary innovation and just keeping up. This article dives into First Principles thinking-- a scientific approach to your thought process-- an idea popularized by entrepreneur Elon Musk, although it has roots with other minds like philosopher Aristotle, inventor Johannes Gutenberg, and military strategist John Boyd.
What was originally intended to be our second of nine conferences to attend in 2020 wound up being our last! Hear from the Teslar team about their time in Orlando, FL at the ICBA Live conference in February! In this article, conference attendees Joe Ehrhardt, CEO, Account Executives Colin Savells and David Hamrick, and Director of Marketing, Courtney Martin, discuss their favorite parts of the event.
8. COVID-19 Causes Financial Scams to Rise
Using both old tricks and new, the fear and vulnerability people are experiencing due to the coronavirus pandemic have brought about a new wave of related scams. There are abundant types of scams out there, but the ones most common to COVID-19 are preying on fears related to quarantine and the lack of knowledge of the virus. People are also more likely to fall for scams during this time due to the additional government assistance during this time.
9. America is Saying No to Cashless Stores
The battle between cash and digital continues. Some stores in larger cities have stopped accepting cash, but governments are pushing back and saying no. Is banning businesses from going cashless the right move? This post discusses the pros and cons of both options.