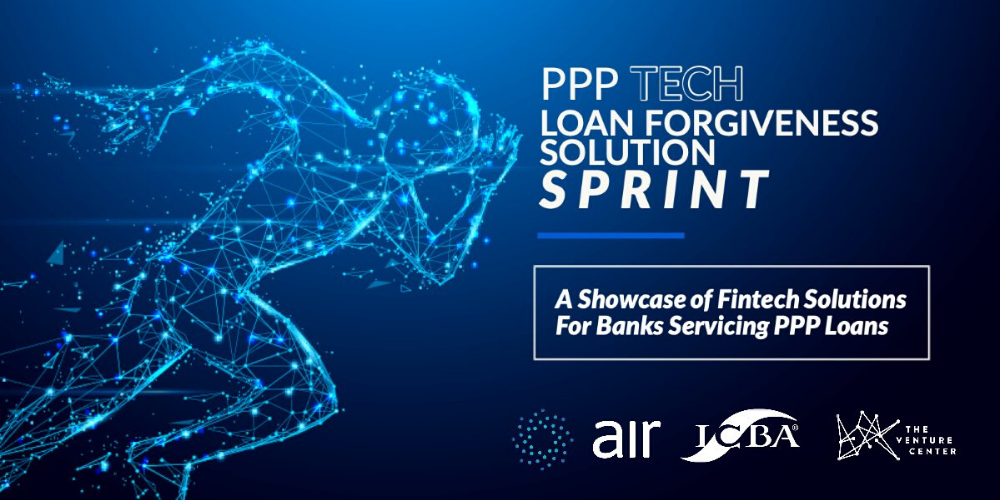 Teslar Software will be participating in an exciting virtual event alongside other fintechs tomorrow (Thursday, May 21st) at 11:00am CDT! The Alliance for Innovative Regulation, the ICBA, and the Venture Center are hosting "PPP Tech | Loan Forgiveness Solution Sprint," a virtual event to showcase technology solutions to help with PPP Forgiveness-- reporting, managing, and servicing these loans. Each invited fintech will spend five minutes demonstrating their solution followed by a Q&A session with community bank leaders.
Joe Ehrhardt, CEO and founder of Teslar Software mentions, "You will hear from 12 companies, including Teslar Software, that want to help community banks with their PPP Forgiveness process." We know community bankers have been working long hours and nights and weekends serving their communities through the Paycheck Protection Program, and now it's time to gear up for the Forgiveness process.
A tech partnership can really set your bank apart and save valuable time with the tedious, time-consuming tasks that are eating into way too many man-hours. "No matter who you choose to partner with, this is a great opportunity for community banks to be technology leaders," says Ehrhardt.
Event: PPP Tech | Loan Forgiveness Solutions Sprint
Date: Thursday, May 21st at 11:00am – 1:00pm CDT
If you are unable to attend the event, but would like to know more about our solution, Teslar PPP Forgiveness, contact our Sales team at sales@teslarsoftware.com.