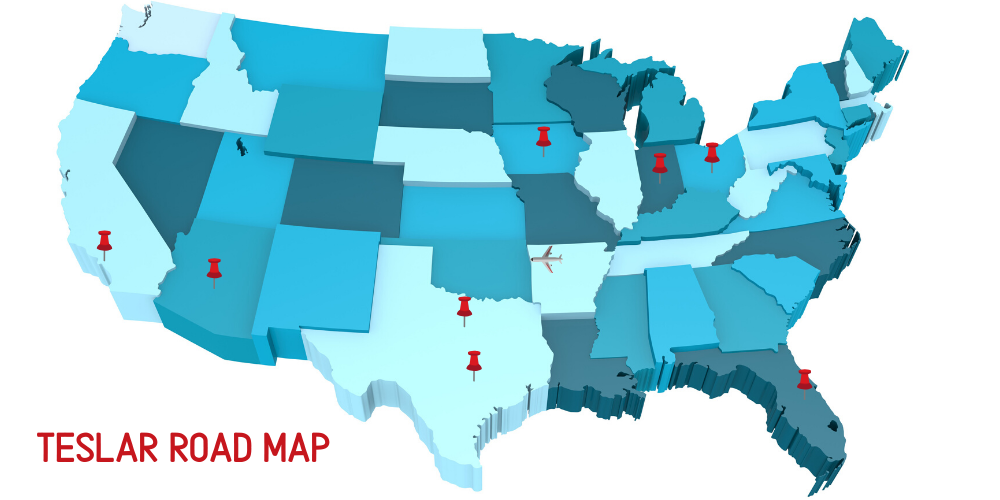 We're looking forward to our first conference of the year this weekend! This year is going to be jam-packed for Teslar! We're excited to showcase our software solution that will empower community bankers. We hope to see and meet both new and existing customers at one of these conferences throughout 2020!
Bank Director's Acquire or Be Acquired (AOBA)
This conference is designed to help bank CEOs, executives, and board members plan for the future of banking. Sessions focus on growing and expanding your bank, building your bank's value, examining digital strategies and investments, negotiating the best deal, and making the right investments.
When & Where: 26-28, 2020, Phoenix AZ
Find Us: FinXTech Demo Hall – Booth #2
This conference supports and celebrates those in community banking with over 60 learning labs following community banking tracks like revenue & growth, risk, regulations, & exams, technology, payment, & innovation, and more as well as three general sessions all geared towards innovation, education, and networking. Joe Ehrhardt, CEO and founder of Teslar will be hosting the Automate Without Breaking the Bank Learning Lab on Monday, March 9th at 7:00am and participating in the Mad Dash for Cash throughout the conference.
When & Where: March 8-12, 2020, Orlando, FL
Find Us: Near the ThinkTech Pavilion – Booth #552
We're thrilled to be an AFT member and attend this summit as a grant recipient! This summit is all about the latest technology, hosted twice yearly. It seeks to inform members of technology trends and techniques, key regulatory issues, and other time sensitive topics. The programs feature industry experts, interactive sessions, and panel discussions by bankers, regulators, and consultants. Topics also include sales/marketing, operations/customer service and human resources.
When & Where: March 15-17, 2020, La Jolla, CA
The Ohio Division of Financial Institutions is presenting Bankers Day 2020 providing updates on the Department of Commerce, Division of Financial Institutions and information relevant to community banks.
When & Where: March 18-19, 2020, Columbus, OH
"Every day, Q2 sees unlimited potential and promise at every turn—in asking one more question, having one more conversation, or exploring one more idea. Our theme for CONNECT 20, Power of Possibilities, explores the spirit of curiosity that drives and connects each of us. Working together, we can build unbreakable connections, create new opportunities, and discover the power of all the possibilities that the future holds. Don't miss CONNECT 20!"
We're also thrilled to announce that we will be hosting an Innovation Luncheon called Man vs. Machine during this conference. More details to come soon!
When & Where: April 20-23, 2020, Austin, TX
Find Us: Near the Q2 Design Station – Booth #214
SourceMedia's Digital Banking Summit
"Digital Banking is the leading and largest digital banking event in the industry, covering innovation in financial services for consumer and commercial customers around mobile, digital, AI, payments, data, blockchain, CX, disruption, innovation, privacy, API, channel and technology strategies."
When & Where: June 8-10, 2020, Austin, TX
AFT Fall Summit
When & Where: September 13-15, 2020, Vancouver, British Columbia
"Our conference theme this year, Ready. Set. Elevate., has us excited to educate, inspire,
and motivate you to be an outstanding professional in the financial services industry. We hope you're ready to experience three days of breakout sessions, networking, industry updates and fun. You'll leave feeling prepared to set a personal and/or professional plan in place to help elevate your performance and achieve your goals."
When & Where: September 14-16, Des Moines, IA
"IBAT's Annual Convention is a four-day event that takes an in-depth look at key issues impacting the banking industry, specifically those related to community banks. General sessions (often featuring renowned national speakers), learning labs, regulator roundtables and banker-peer resource sharing sessions are offered on the education front."
When & Where: September 26-29, Fort Worth, Texas
2020 Jack Henry Annual Conference (JAC) & TechConnect
"The Jack Henry Annual Conference (JAC) is back and better than ever! We've taken a fresh look at the agenda to help you get the most out of this once-a-year opportunity. We've brought together the best and brightest in financial services as your guides to exploring key strategies and innovative solutions which help you deliver a modern experience."
When & Where: October 12-15, Indianapolis, IN