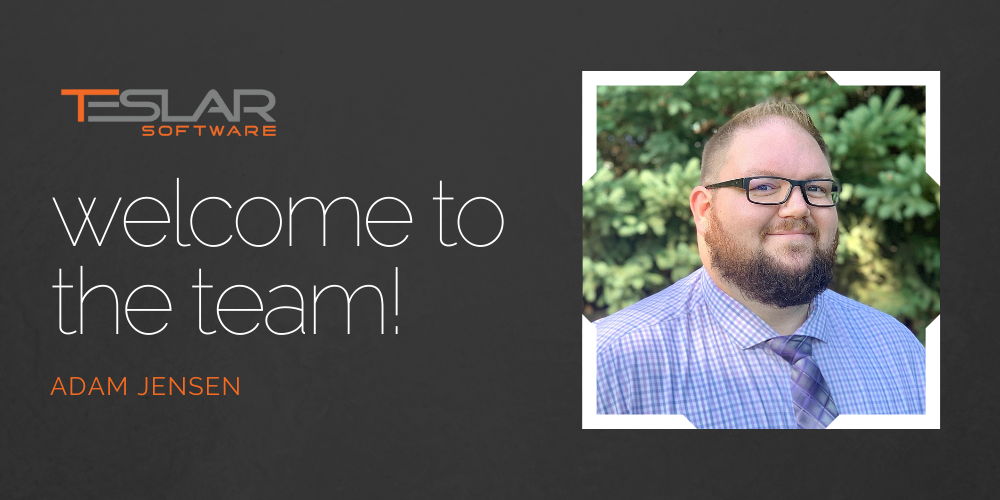 Please join us in welcoming Adam Jensen to our Client Advocacy team as the newest Client Advocate!
Adam has recently relocated to Northwest Arkansas from South Dakota and joins us with several years experience working in loan operations. His role here at Teslar Software will be to work closely with our clients to offer support, ensure their needs are being met, and that they are getting the most out of our software. We chatted with Adam and asked him a few "getting to know you" questions to help us get better acquainted:
What's the best book you've read or best movie you've seen recently?
I'm not big into books, but I love movies! My favorite changes a lot, but currently I'd say Forrest Gump.

What's your favorite way to unwind after a busy day?
Sit out on the patio or in the garage, depending on this Arkansas heat I'm not used to yet!

What's the top destination on your must-visit list?
New Orleans! My wife and I got married this past year and had planned to elope to New Orleans, but COVID happened, so we had a New Orleans themed wedding. We have plans to visit next year and check it off our bucket list, hopefully during Mardi Gras!

What's the weirdest food you've ever eaten?
Tiger Meat, but it's not what you think. In some small towns in South Dakota, they make "Tiger Meat" which is raw ground beef mixed with different seasonings and put on a cracker.
We are excited to have Adam on the Teslar team!