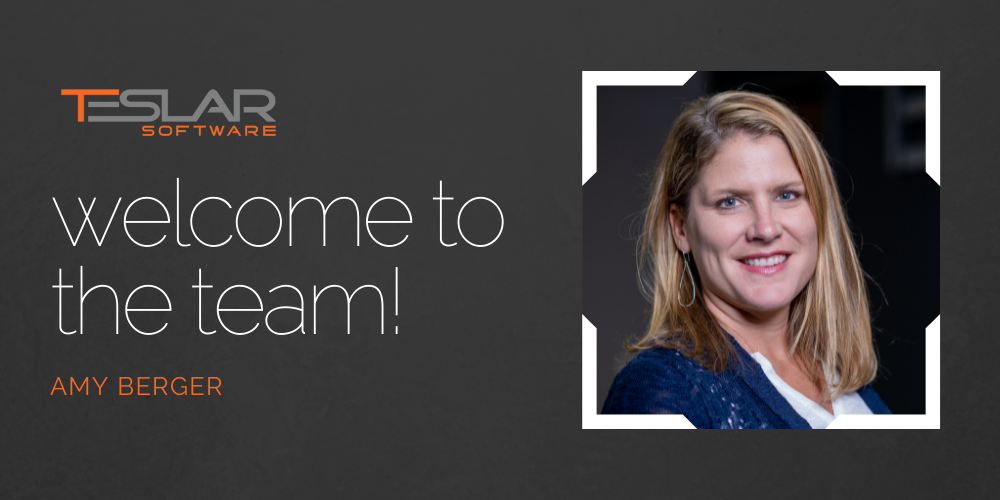 Please join us in welcoming Amy Berger to our team as the Solution Specialist, VP!
Amy joins us with over 20 years of banking and extensive commercial lending experience, with her recent work focused on SBA lending and program management.
During her banking career, Amy worked in positions including Commercial Loan Assistant, CML Lender, Credit Administration, and SBA Lending Manager. She joins us with experience in lending processes and working with lending system vendors as well as being involved in the integration process for numerous bank mergers (LOS product & workflow development, Teslar implementation and administrator for a bank – training lenders & working on acquisitions, and served as PMO for credit/lending for 7 acquisitions/mergers).
In her role here at Teslar, she will work alongside several teams, utilizing her industry knowledge to help grow and improve our software solutions.
We chatted with Amy and asked her a few "getting to know you" questions to help us get better acquainted:
What's your favorite holiday?
Christmas, I love decorating the tree and making holiday cookies.

Do you consider yourself more of an introvert or an extrovert?
Introvert

What's your favorite way to unwind after a busy day?
Bike ride or walk

What's the weirdest food you've ever eaten?
Sand (out of the sandbox). In my defense, I don't remember doing this 😊 but my parents swear I did it all the time.
We are excited to have Amy on the Teslar team!