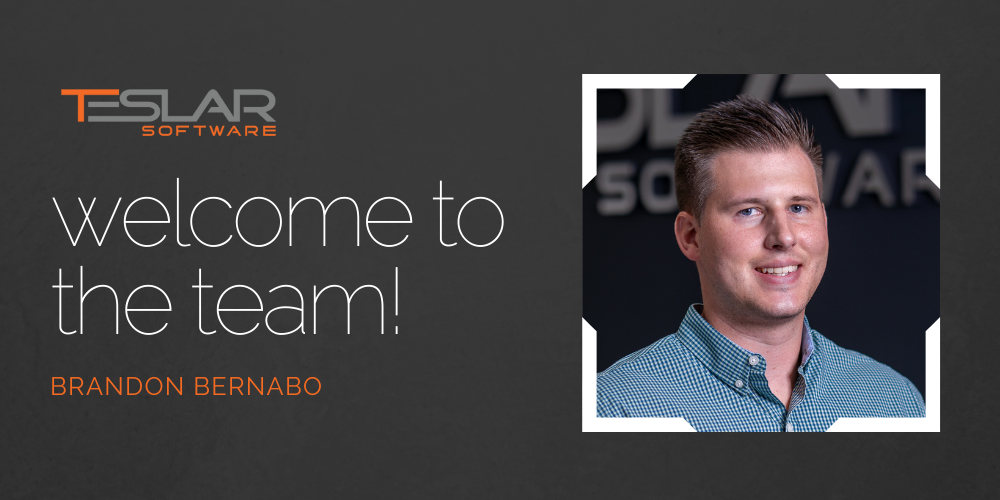 Please join us in welcoming Brandon Bernabo to our Quality Assurance team as the newest Quality Assurance Analyst!
Brandon has transitioned into the FinTech industry having spent the last several years in college athletics across multiple universities. Here at Teslar Software, the QA team plays a vital role in weekly product deliveries by ensuring our software is functional, reliable, and meets expectations. We chatted with Brandon and asked him a few "getting to know you" questions to help us get better acquainted:
What's your favorite place to eat around here?
There are so many great options to choose from, but I think my favorite place to eat is The Farmers Table for breakfast.
What's something—big or small—that you're really bad at?
One thing I am really bad at, but I still love to do, is play golf. My goal every time I play is to shoot under 100, and to find more balls than I lose.
What's something—big or small—that you're really good at?
I like getting out on hikes and experiencing the beauty of the Natural State, so I think I am pretty good at finding new places to explore.
What's your favorite TV show—the one you're always watching on repeat?
I don't have one show that I always have on repeat because I am always looking to watch something I haven't seen before. I am always down to watch true crime shows or documentaries.
We are excited to have Brandon on the Teslar team!