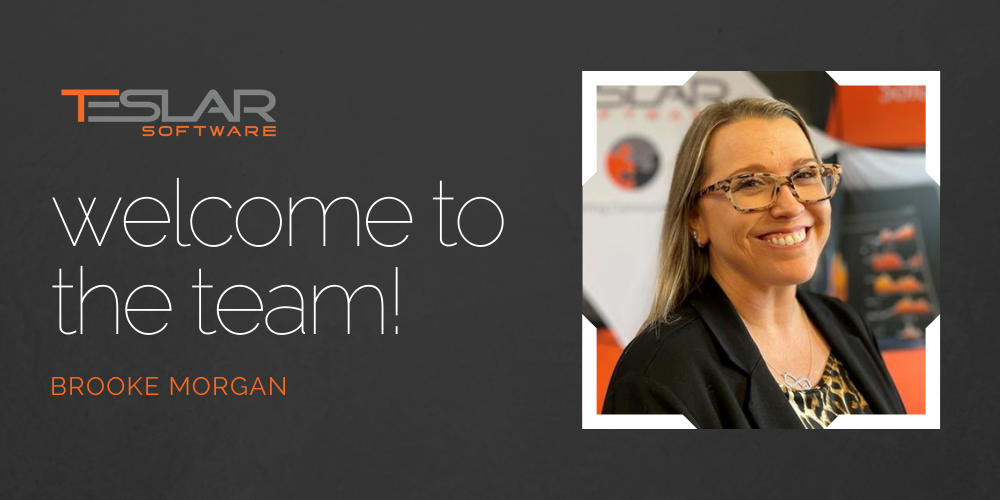 Please join us in welcoming Brooke Morgan to our Client Advocacy team as the newest Client Advocate!
Brooke joins us with over 20 years of banking experience, with the last 15 years in commercial lending. Her role here at Teslar Software will be to work closely with our clients to offer support, ensure their needs are being met, and that they are getting the most out of our software. We chatted with Brooke and asked her a few "getting to know you" questions to help us get better acquainted:
How do you prefer to start your day?
I am not a morning person, so coffee is a must!
Do you have any pets?
Yes. We have an 11-year-old Border Collie mix named Lily, who is our little old lady, and a 1-year-old Pit mix named Sadie who never tires. Sadie has been the primary source of entertainment for us this past year!
If you could snap your fingers and become an expert in something, what would it be?
I love to cook, so probably knowing all things cooking-related! I would love to know how to make some fancy, gourmet meals.
What's one of your favorite memories from the past year?
Family game nights! We wore out our board games, trivia, cards, and dominoes! Spending quality time with just my husband and son has been the best part of this past year.
We are excited to have Brooke on the Teslar team!