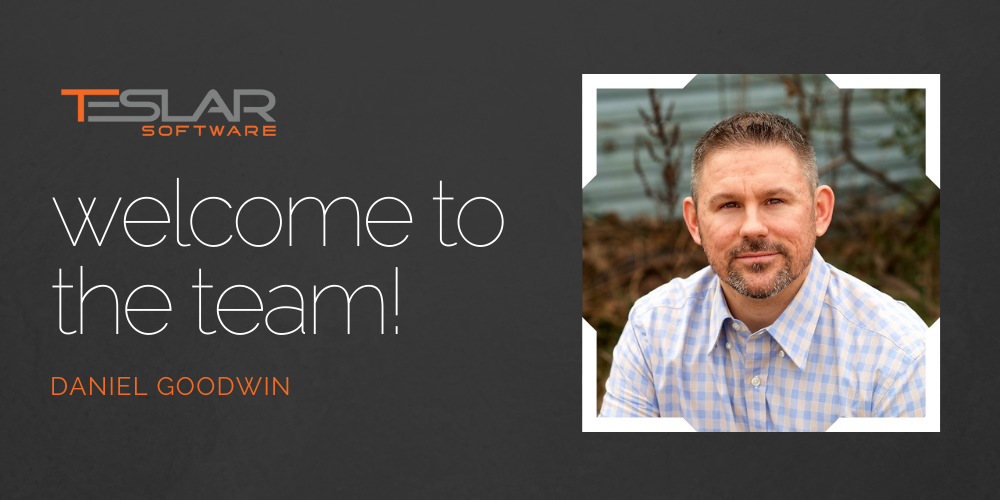 Please join us in welcoming Daniel Goodwin to our Engineering team as the newest Director of Engineering!
Daniel joins us with several years experience developing software for many large, multinational companies as well as marketing and CPG companies. In his role here at Teslar Software, Daniel will lead a team of engineers to develop new software and improve user experience with our current offerings. We chatted with Daniel and asked him a few "getting to know you" questions to help us get better acquainted:
What's your favorite food?
I love Italian, Asian (Thai/Japanese/Indian), and BBQ.
What would we most likely find you doing on the weekend?
Outside with my family or enjoying nature. I love running, biking, and hiking. I also game a little bit if I have any spare time.
What was your favorite subject in school?
Science by far. It explained the unseen and demonstrated all the laws of nature.
What's the best compliment you've ever received?
That I was tall.
We are excited to have Daniel on the Teslar team!