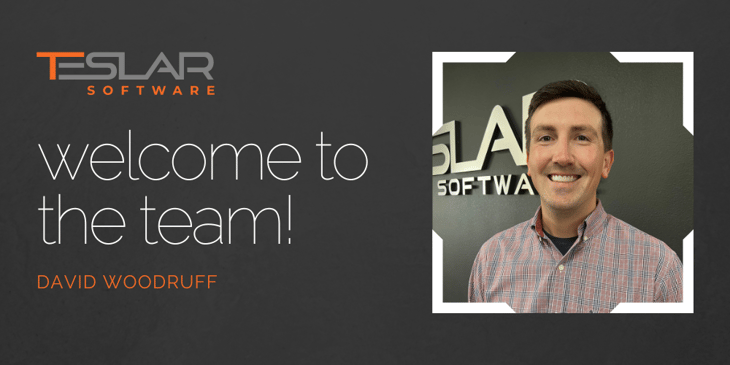 Please join us in welcoming David Woodruff to our Client Success team as the newest Director of Client Advocacy!
David joins us with 14 years in the banking industry, having worked in commercial lending and branch management. In his role here at Teslar Software, David will be leading a high performing team responsible for managing client needs and ensuring a successful customer lifecycle. We chatted with David and asked him a few "getting to know you" questions to help us get better acquainted:
How do you prefer to start your day?
I try to start my day with something active like running or biking to get my mind going (especially on Mondays.)
What's the best place you've traveled to?
I did a two-week hiking trip in northwest Washington state and up into Vancouver – definitely the most scenic and challenging trips I've ever done.
What's your favorite movie or book?
I don't have a favorite book, but I'll read anything from John Grisham.
What's one thing most people don't know about you?
I seem pretty reserved, but I like the more extreme activities… I've gone shark diving once and skydiving a handful of times. My plan is to skydive at least once a year.
We are excited to have David on the Teslar team!