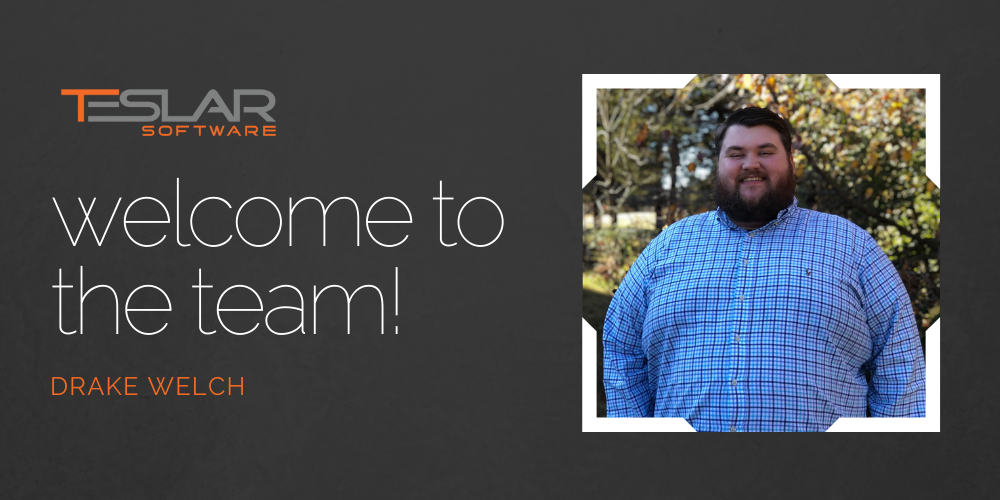 Please join us in welcoming Drake Welch to our Sales & Marketing team as the newest Business Development Representative!
Drake joins us with a background in project management, marketing, and design. In his role here at Teslar Software, Drake will work closely with our outbound sales group to help support and drive our growth. We chatted with Drake and asked him a few "getting to know you" questions to help us get better acquainted:
Do you have any pets?
I love any chance I get to talk about my dogs!

I have 2 dogs, a lab/husky named Kite, and a needy dachshund mix named Juno.
Are you a morning person or a night owl?
I'm a night owl, but my dogs make me regret it every morning.
What's the best compliment you've ever received?
I was once told I look like James Corden.
What's your favorite thing to do on the weekends?
I am obsessed with cooking, more specifically smoking food. My weekends are usually spent on the back porch perfecting my BBQ recipes.
We are excited to have Drake on the Teslar team!