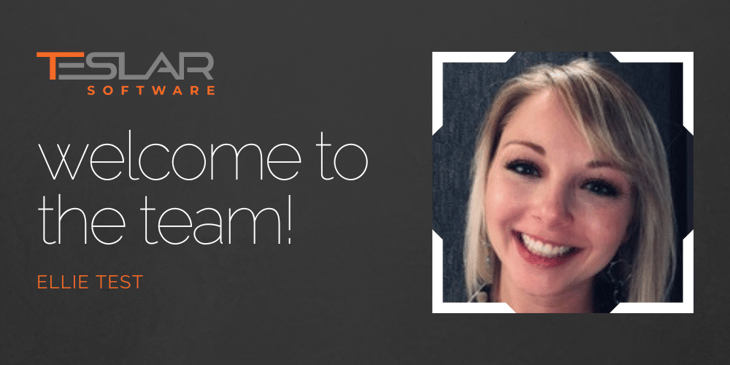 Please join us in welcoming Ellie Test to our Client Success team as the newest Client Advocate!
Ellie joins us with experience customer service and account management, as well as experience in consumer banking. In her role here at Teslar Software, Ellie will be working closely with our clients to offer support, ensure their needs are being met, and that they are getting the most out of our software. We chatted with Ellie and asked her a few "getting to know you" questions to help us get better acquainted:
What's your favorite holiday?
Probably Christmas. It seems to be the one time of year the majority of my family is able to get together.
Do you have any pets?
I love animals! I currently have 3 cats…yes, I know it's a lot
😊
What's the best compliment you've ever received?
One of my last coworkers told me the thing that she would miss most about me was the fact that I was not afraid to speak my mind. I like the phrase "If you see something, say something" and I practice that for both the good and bad, but try to focus on the good.

If you could snap your fingers and become an expert in something, what would it be?
I would love to be able to speak Spanish.
We are excited to have Ellie on the Teslar team!