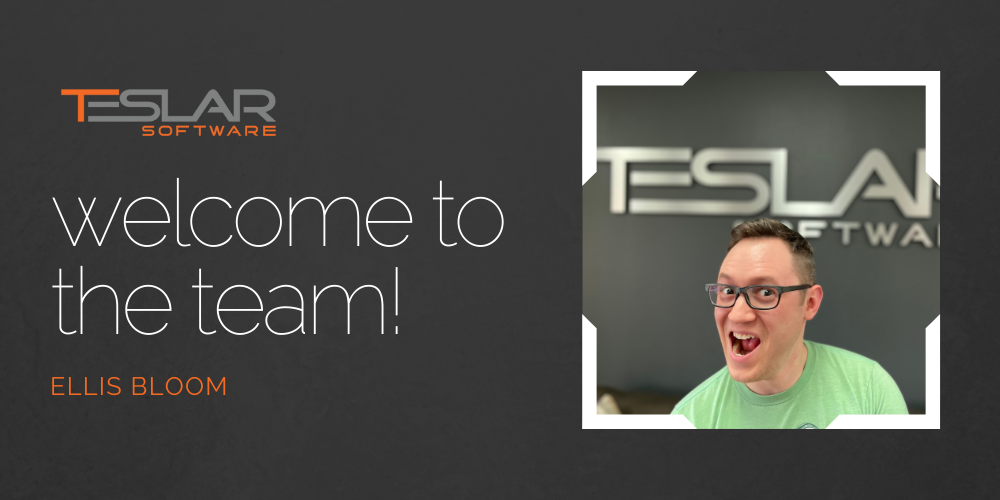 Please join us in welcoming Ellis Bloom to our Support team as the newest Module Support Engineer!
Ellis joins us with experience in customer communication, hardware and software installation, and IT support for the largest retailer in the world. His role here at Teslar Software will be to help configure and support the different modules in Teslar, including building workflows and setting up new modules. We chatted with Ellis and asked him a few "getting to know you" questions to help us get better acquainted:
What's the top destination on your must-visit list?
90% of my travel decisions are based on food so Tokyo was the top of my list. I was lucky enough to get the chance to finally go in mid-2019, so now I think New Zealand would be my next must-visit. They have some incredible lamb recipes there, but I'd also jump at the chance to visit the Shire Museum.
What's one of your favorite memories from the past year?
So many of my best memories from the past year took place in quarantine, talking with friends over discord or binging shows and audiobooks late into the night. Having just purchased my first home last month I'm beyond excited to have so much more room to continue not having guests over.
What trend do you hope makes a comeback?
I'd love for LAN parties to come back around. There's something about playing games and watching movies with friends in the room that voice chat and online connections just can't quite capture. Plus lugging your PC over to your bud's place for a night of junk food and games feels like way more of an "event" than sitting at home ever does.
Have you ever met anyone famous?
I met George Takei at a voice actor's convention.
We are excited to have Ellis on the Teslar team!