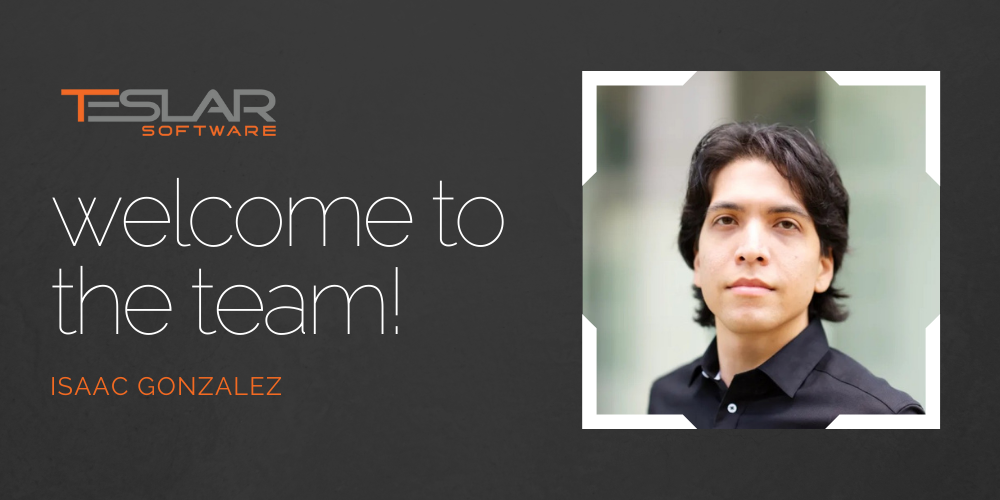 Please join us in welcoming Isaac Gonzalez to our Engineering team as the newest Front End Developer!
Isaac joins us with experience as a freelance designer and developer. His role here at Teslar Software will be working with our software engineering team to help make Teslar even better. We chatted with Isaac and asked him a few "getting to know you" questions to help us get better acquainted:
What's the top destination on your must-visit list?
Top destination at the moment is Hawai'i. Unlike most people hoping to hit the beach, most of my research time in grad school was in Hawaiian literature so there are several cultural sites and people I'd like to meet up with during my time there across several islands.
How do you prefer to start your day?
Typically a slow start but my wife and I do yoga in the morning to energize things up. I do not drink coffee so I need the light workout to get going.
Do you have any pets?
I do not have pets at this time. My older brother has over 40 animals at home so I let him have all the responsibilities while I can come over from time to time.
When you were a kid, what did you want to be when you grew up?
Growing up I wanted to become an architect. I've always been an artist, but something about designing awe-inspiring buildings always appealed to me. I ended up designing websites instead.
We are excited to have Isaac on the Teslar team!