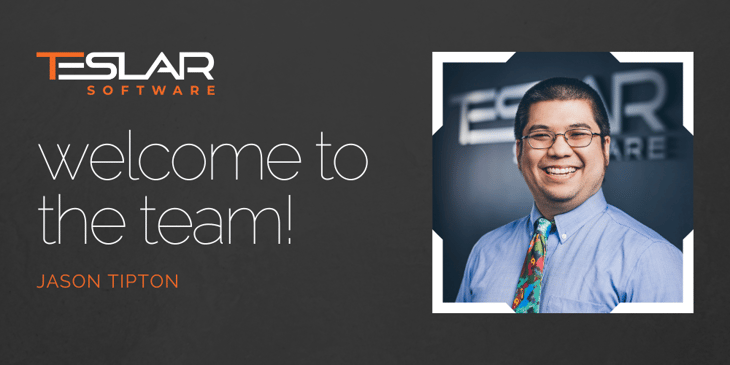 Please join us in welcoming Jason Tipton to our Engineering team as the newest Sr. Software Engineer!
Jason joins us with a background of developing automation and analytical tools for retail, bioinformatic/scientific, and financial areas with a focus on user empathy and design. In his role here at Teslar Software, Jason will be working on the development of new software as well as improving and correcting user experience with our current offerings. We chatted with Jason and asked him a few "getting to know you" questions to help us get better acquainted:
What kind of music do you like?
A wide range-- all kinds of folk/traditional music (a lot of Gaelic and American), K-pop, classic rock, synthwave, swing house, other pretentious-sounding genres, and video game OSTs.

When you were a kid, what did you want to be when you grew up?
An artist or something related to gaming, which has always been a passion for me. One of the earliest videos of me has me answering 'army doctor' to this question, no idea why.

What's the top destination on your must-visit list?
I think a must-visit location is Switzerland. I'm not huge on sights or doing things, but the whole country has some of the prettiest areas and best hiking trails I've experienced.

What's one thing most people don't know about you?
This one is hard. I guess that I cry watching Thai Life Insurance commercials or that I play banjo.
We are excited to have Jason on the Teslar team!