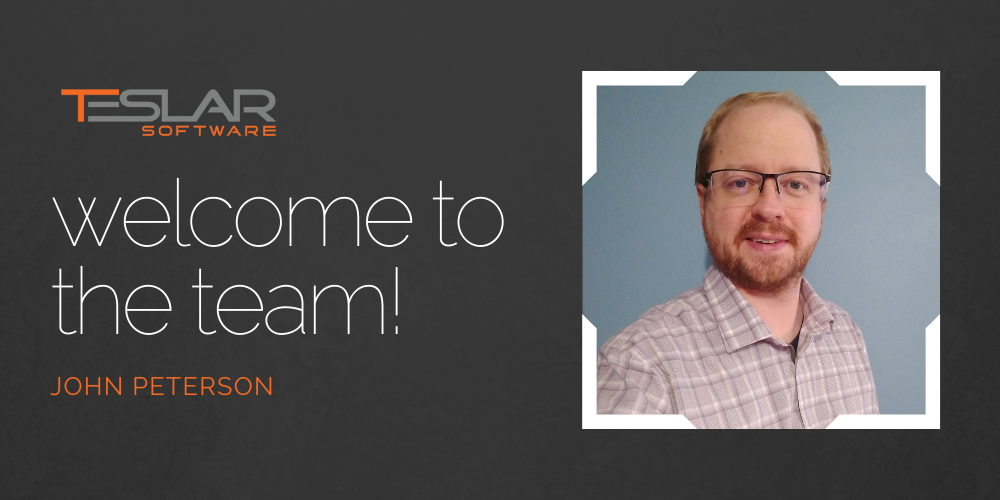 Please join us in welcoming John Peterson to our Quality Assurance team as the newest Quality Assurance Analyst!
John joins us following his time building a team focused on CPG SKU data setup and data quality and tracking retailer logistics requirements. Here at Teslar Software, the QA team plays a vital role in weekly product deliveries by ensuring our software is functional, reliable, and meets expectations. We chatted with John and asked him a few "getting to know you" questions to help us get better acquainted:
What's the best place you've traveled to?
India. It was great to see a blend of a country that had modern aspects yet had elements of traditional rural life with great sights to see.

What was your favorite subject in school?
Etymology (I like reading and words).

Do you have any hidden talents or hobbies?
As a hobby, I've taken up DIY auto repair for our vehicles.

What would we most likely find you doing on the weekend?
Projects on our house or vehicle and spending time with family and friends from church.
We are excited to have John on the Teslar team!