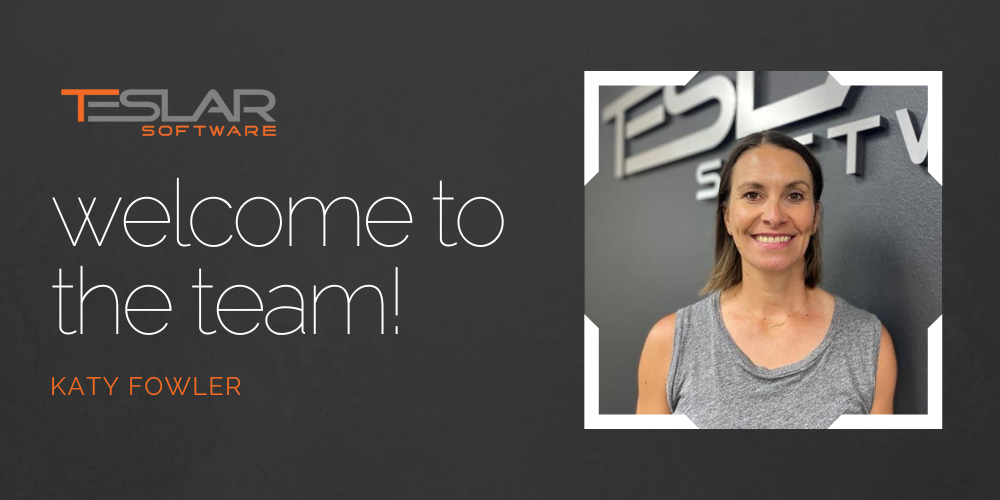 Welcome Katy Fowler to the team as the Vendor Compliance Program Manager!
In her role here at Teslar Software, Katy will be responsible for managing all vendor relationships/strategic partnerships and contracts for Teslar Software. We chatted with Katy and asked her a few "getting to know you" questions to help us get better acquainted:
What's your favorite thing to do on the weekends?
On the weekends, I like to run or exercise in some way. Also, I spend lots of time outside with my husband and kids, usually at a sporting event or at home shooting baskets and playing in the backyard.
What's the best place you've traveled to?
I am definitely not a seasoned traveler, but one of the best spots I've been to is Estes Park, CO. My family and I went last summer and spent a week in the mountains hiking and exploring.
What was your first job?
My first job as a teenager was working at Wendy's serving up hamburgers!
What's one of your favorite memories from the past year?
One of my favorite memories over the last year is getting to spend Thanksgiving with all my family. After almost 2 years of not being together because of Covid, traveling to Texas to be with my parents, siblings and their children made me so grateful for my family.
We are excited to have Katy on the Teslar team!