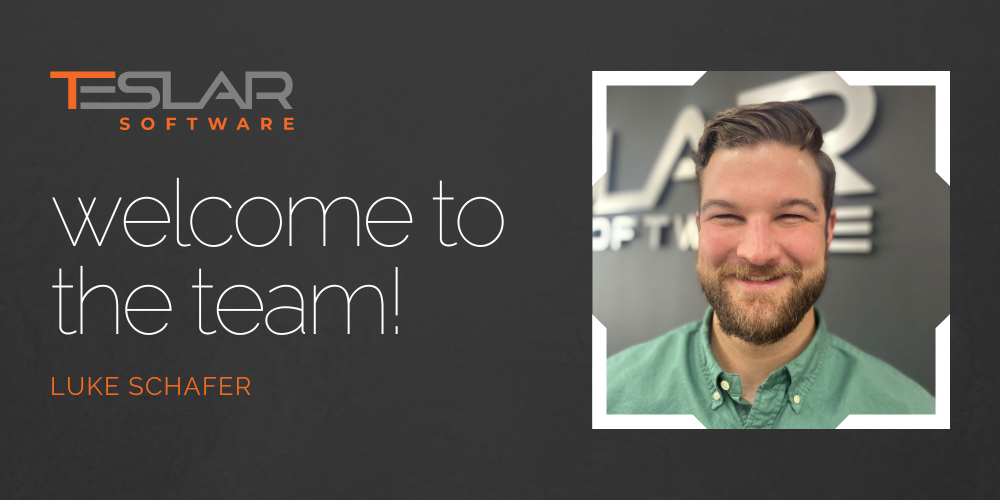 Please join us in welcoming Luke Schafer to our Client Success team as the newest Client Advocate!
Luke joins us with several years of experience in education where he had the opportunity to hone his abilities in supporting and advocating for others. In his role here at Teslar Software, Luke will be working closely with our clients to offer support, ensure their needs are being met, and that they are getting the most out of our software. We chatted with Luke and asked him a few "getting to know you" questions to help us get better acquainted:
How do you prefer to start your day?
I prefer to start my day with a cup of coffee and playing a round or two of Sudoku. It's a fun daily challenge that doesn't take too long.
Are you an introvert or an extrovert?
I'm an extrovert that has introverted tendencies. Definitely prefer being around others more than being alone.
What's one thing most people don't know about you?
I celebrated 4th of July at the U.S. Embassy in Delhi, India.
If you could only have three apps on your smartphone, which would you pick?
Messages, Spotify, and Sudoku
We are excited to have Luke on the Teslar team!