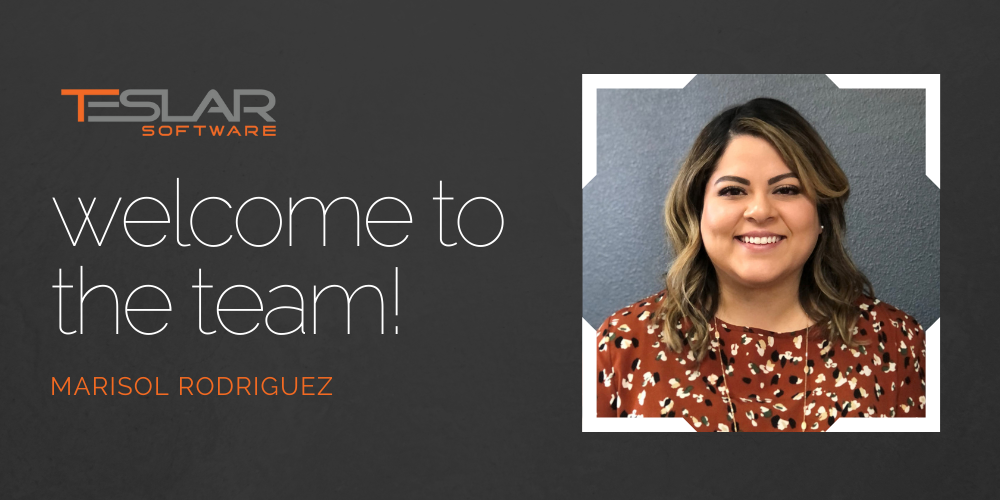 Please join us in welcoming Marisol Rodriguez to our Education & Development team as the newest Training Specialist!
Marisol joins us with nearly ten years of experience in the banking industry, having most recently worked as a trainer at a local community bank. In her role here at Teslar Software, Marisol will work alongside our Education & Development team to provide training for our new and existing clients as well as new teammates. We chatted with Marisol and asked her a few "getting to know you" questions to help us get better acquainted:
What's your favorite place to eat around here?
There are many places that I like around Northwest Arkansas. Azul Tequila is a top favorite for Mexican when going out to dinner with friends and family. I love the food, décor, and atmosphere. I also enjoy going to Wood Stone Pizza, The Rail, Smitty's, Tesoro Beach, and so many more. That is what is great about Northwest Arkansas, there are so many great places to choose from.
What's your favorite TV show—the one you're always watching on repeat?
Anytime NCIS, Castle, or The Office are on TV I will always watch them.
What's something you're proud of?
Finishing school is a big accomplishment in my family. I was one of the first people to continue my education and finish.
Which historical figure would you most like to meet?
Jane Addams. There are many things she did in her time and she was the second female to be awarded the Nobel Peace Prize.
We are excited to have Marisol on the Teslar team!