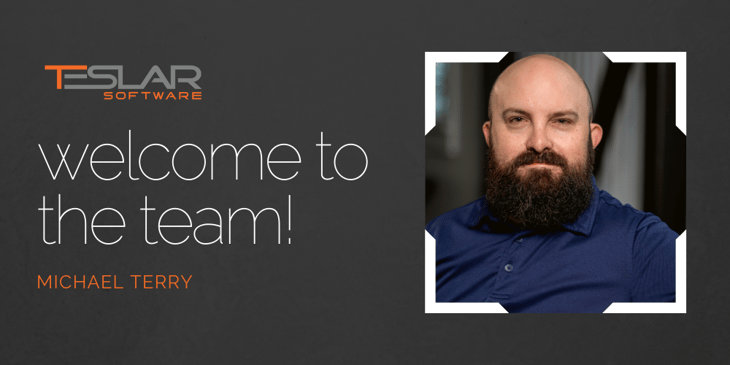 Please join us in welcoming Michael Terry to our support team as the newest Support Engineer!
Michael joins us with over a decade of experience in technical infrastructure support. His role will largely be supporting our clients by diagnosing and resolving software-related issues and errors. We chatted with Michael and asked him a few "getting to know you" questions to help us all get better acquainted:
How do you prefer to start your day?
I prefer to start my day as late as possible with as much Onyx coffee as possible.
What's your favorite thing to do on the weekends?
My weekend hobbies include riding the Greenway trail on my bike, flying my new(ish) drone, photography, mixology in my home bar, and avoiding yard work.
What's your favorite TV show—the one you're always watching on repeat?
Hard to narrow it down but I would say my top three are The West Wing (or anything by Aaron Sorkin), Seinfeld, and Parks and Rec.
What's the weirdest food you've ever eaten?
I went to the 12 Hours of Sebring race with my dad when I was younger, and I had an opportunity to try alligator on a stick.
We are excited to have Michael be a part of the Teslar team!