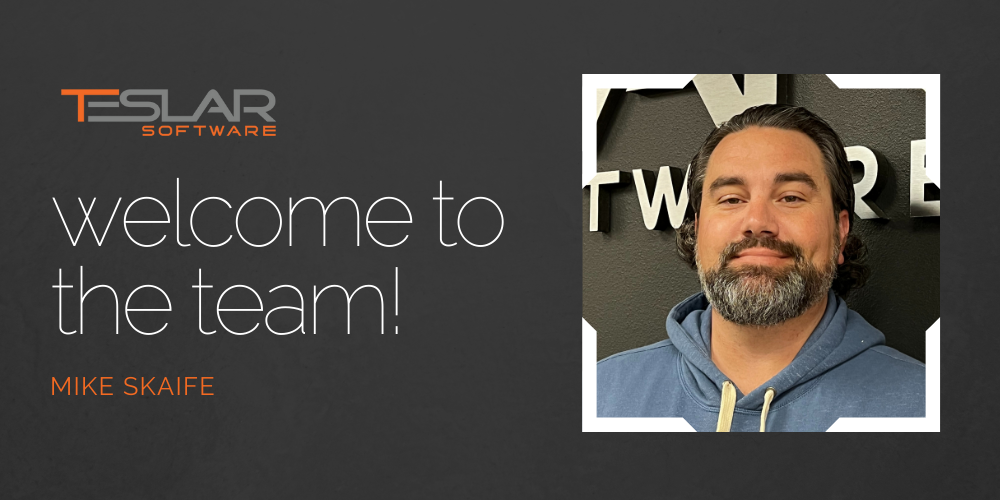 Please join us in welcoming Mike Skaife to our team as the new SVP of Operations!
Mike joins us with many years of operations experience in the energy industry. In his role here at Teslar Software, Mike will lead our Support and Infrastructure teams to develop, implement, and ensure efficient operations that meet Teslar's current and future needs. As an SVP, Mike will also work alongside Teslar's leadership team to help drive vision and strategy. We chatted with Mike and asked him a few "getting to know you" questions to help us get better acquainted:
How do you prefer to start your day?
I usually start my day with coffee and dropping my kids at school.
What's the best place you've traveled to?
Most of my traveling revolves around a family vacation. Any trip with family is a good trip.
Are you a coffee or tea person (or neither)?
I'm definitely a coffee person. I like all types of coffee, from Folger's to Starbucks.
What's one thing most people don't know about you?
My family and I are relocating to Springdale from New Braunfels, TX. We lived there for 12 years. I grew up in Hot Springs, AR.
We are excited to have Mike on the Teslar team!